Yea, I watched you using some fancy spiny thing(in the grass) and a glass cleaner awhile back.
Have a huge shower with glass block walls on two sides. Any specific product you would recommend for soap scum/water deposits? Will just pre spraying the glass with tile products work? Something special? Hopefully local big box store has?
Anything special for chrome or stainless bath fixtures?
Don't know what's up with the showers lately, but this one needs caulk and a poop ton of work, also. Any special caulk recommendations? Something mildew resistant...?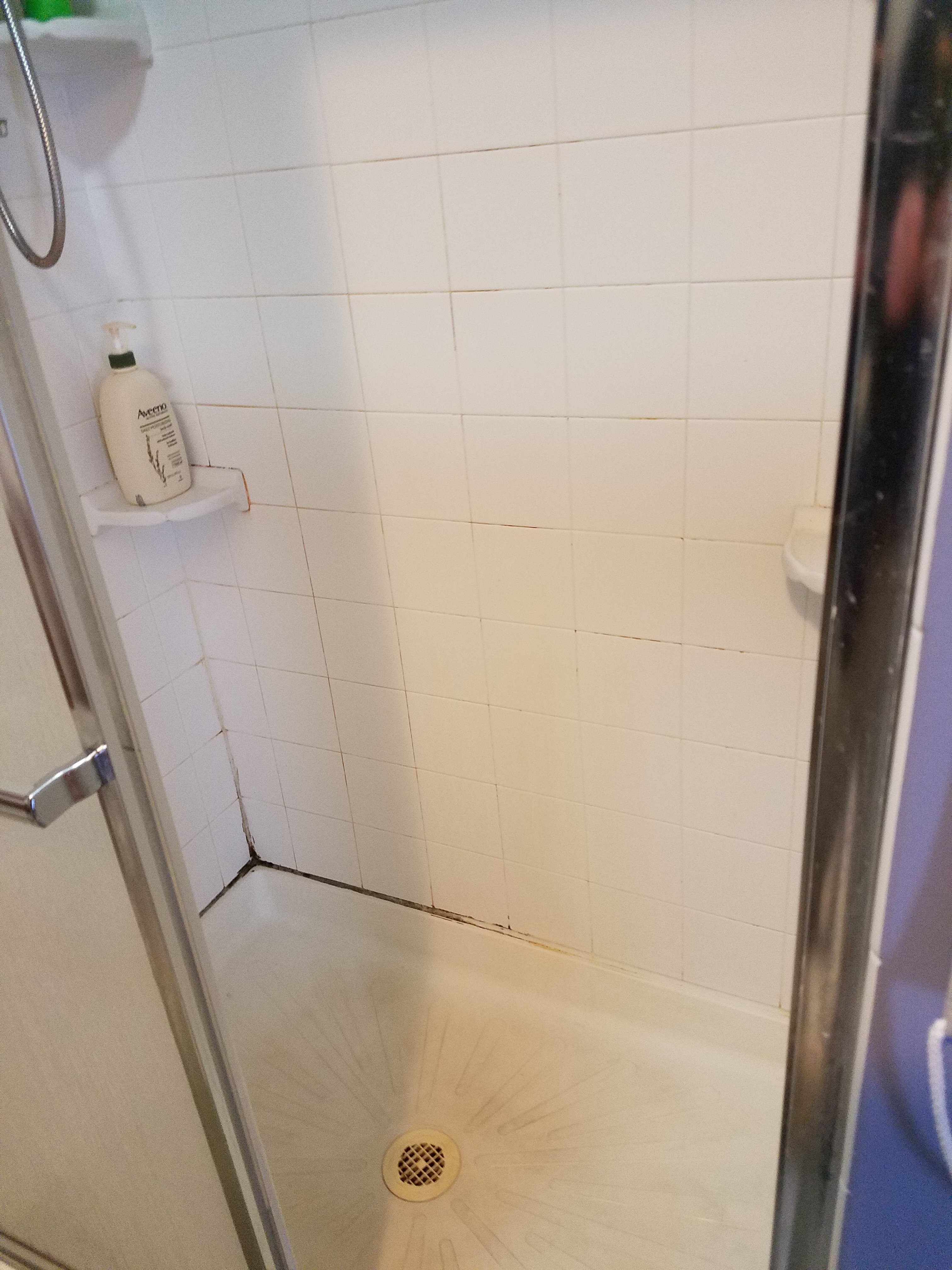 One more question. The area on the lower left is a weep hole(or whatever you call it), correct? Not meant to be caulked? For drainage if it gets behind tile, right?
What's the best way to get the old crap out? Knife and a screw driver?