Administrator
Joined

Oct 6, 2006
Messages

73,953
Location
Credits
Points

10,607
Name

Mike Pay-oh-tay

FOR IMMEDIATE RELEASE
​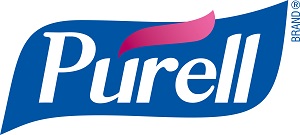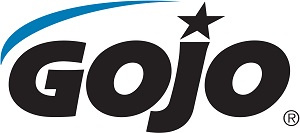 Jon-Don, Inc. Adds GOJO® and PURELL® Products
to Growing Line of Hand Soaps and Sanitizers
NORTH AMERICA (June 9, 2017) Jon-Don, a leading national distributor of supplies, equipment, and training to professional contractors and in-house service providers in the disaster restoration, carpet and flooring maintenance, janitorial, and concrete surface prep and polishing segments,
has added GOJO and PURELL products to its growing line of soaps and hand sanitizers.
"Janitorial staff, facility maintenance professionals, and property managers play an important role in maintaining the health of their buildings," said Jeff Hall, GOJO healthcare business vice president and general manager. "Promoting proper hand hygiene is critical in reducing germ transmission. And by providing GOJO handwash or, when soap and water is not available, PURELL hand sanitizer, building service professionals can help reduce illness and absenteeism."
GOJO hand soaps, shampoos, and body washes are designed to help maintain hygiene and skin health. These products are formulated to remove dirt and soiling while nourishing skin. All PURELL hand sanitizer formulas are dermatologist tested and kill 99.99% of the most common germs that may cause illness, in as little as 15 seconds.
"We're very excited to offer our customers GOJO and PURELL products," said Zuzanna Kramarz, Janitorial Products Manager for Jon-Don. "These are well-known, trusted products with proven performance in promoting health and well-being in any facility, including schools, universities, offices, hotels, industrial sites, and more. Customers can place their orders online or over the phone and enjoy same-day shipping plus our famous 30-day satisfaction guarantee."
To learn more about GOJO and PURELL products available at Jon-Don, visit
www.jondon.com
or call 800-556-6366.
About Jon-Don
Jon-Don is a leading distributor in a $23 billion industry. From education and marketing materials to equipment and chemicals, Jon-Don has an extensive product and service offering for independent contractors and in-house service providers across a wide range of industries, including fire and water restoration, mold remediation, lead abatement, professional carpet cleaning, building maintenance/janitorial services, and concrete surface prep and polishing. Since 1978, Jon-Don has strategically expanded its distribution centers and stores to better serve its customers nationwide.
For more information about Jon-Don, call (800) 556-6366 or visit
www.jondon.com
.