This house was built in 1965. Pretty sure original carpets. Besides the offgass under furniture situation they still look good, actually great. No stains or wear patterns.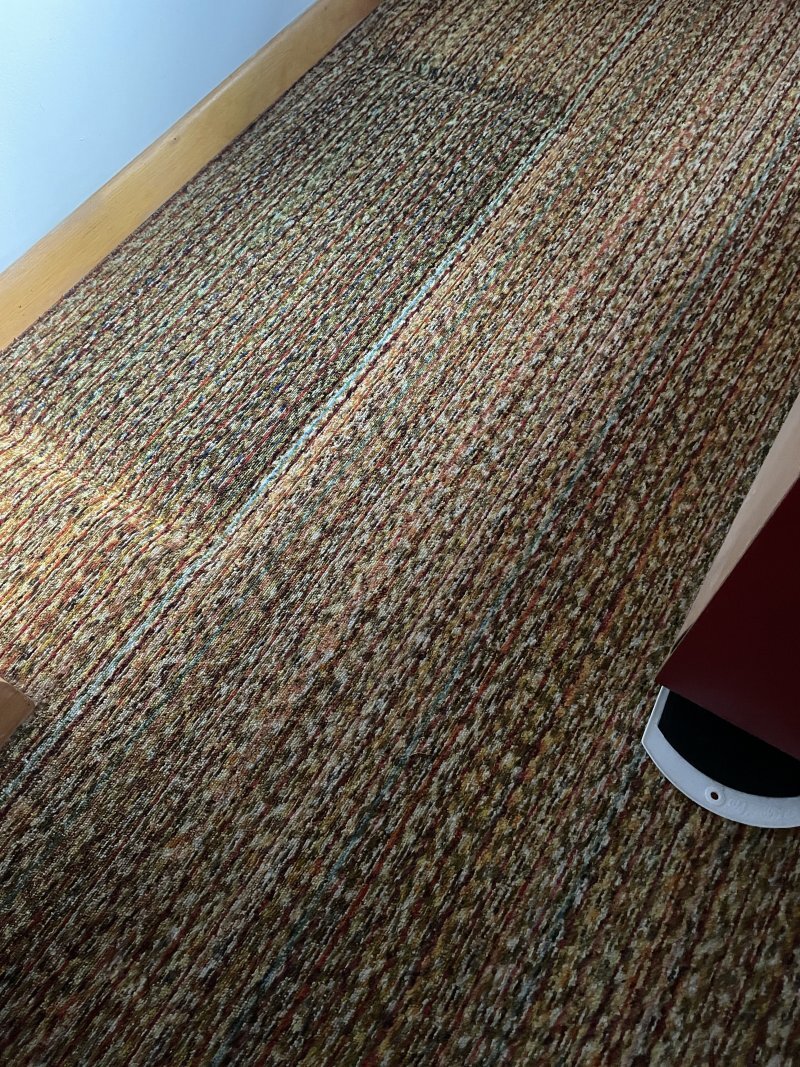 Next job was a 5 yo house with rugs bought by an interior designer. I walked from this one. piss stains were the problem, then the tag........viscose blend.
Im seeing more and more viscose.