Financing available through AZTEC Financial for Cleanco Truckmounts
​
With over 20 years experience, flexible financing and industry experts, Aztec Financial can get you into the money making machine you need, whether you're a start up or growing your business.
Click here to learn more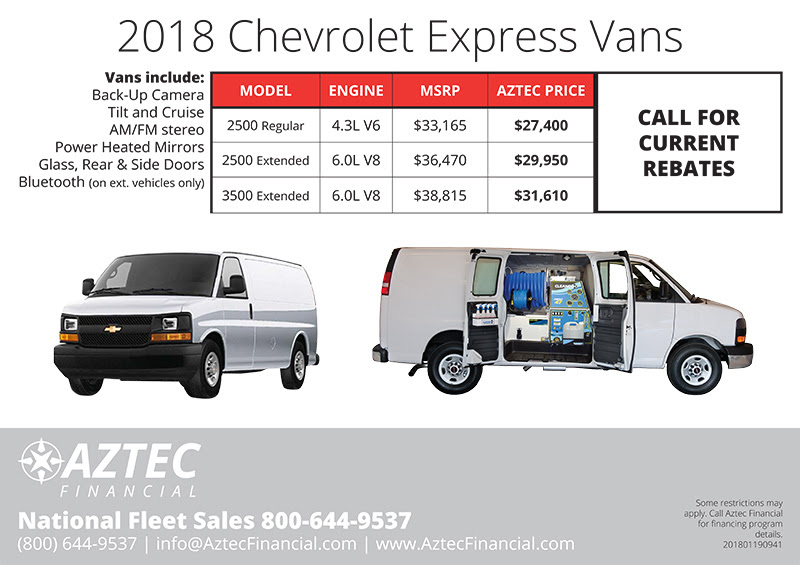 Ask an Aztec or Cleanco representative about Aztec's exclusive 5 year, 100,000 mile bumper to bumper extended service agreement.
Contact Us Today!
Cleanco Truckmounts | 1-800-653-8338|
www.cleanco.com
Available to USA residents​