Joined

Oct 6, 2006
Messages

89,814
Location
The machine itself is a classic or really a legend at this point in the CDS/PTO truckmount world.
The Hydramaster CDS units are so unique it's a wonder that a compete rip off has not taken place by now.
What with a huge shift coming in the cargo van world, I figure now would be a great time to do a Hot Seat with the makers of this fine unit..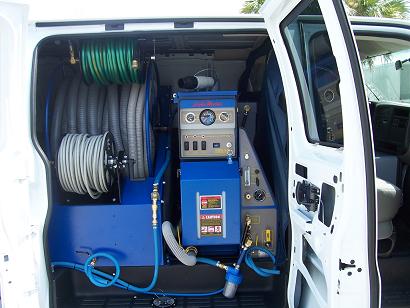 -First off, when was the first unit sold?
-Just how different is that unit from one sold today?
-Is it the best selling CDS/PTO unit of all time?
-What is your guess (or maybe you know and are willing to share) on how much longer the public will be able to buy a HM CDS in a Econoline or GMC Savanna/Chevy Express?
-Are all units sold today incorporating the Salsa heat or is that still an option?
-Do you have design patents in place or has it just been luck that no other company has made their interpretation of the design?
-Are there any big or small changes to the design to look forward too?
-A current unit burns how much fuel per cleaning hour at Full Speed Ahead?
-What is the current cost for a fully decked out unit in a GM van? (shelves, waterpond, softener etc)
-On average, how long does it take before major issues start happening with the van assuming the unit is used full time?
-What is involved time and cost wise in switching a used unit to to a new van?
-What are the most important aspects of weekly or monthly maintenance to preserve the CDS system and it's components?
-Does the new natural gas option add any life to the van's engine?
-Should a owner use cleaning hours to factor in transmission servicing?
-Is there anything special to look forward to at the Hydramaster booth's at The Experience this September?
Thanks Doyle and Steve!!
ps, who will be replacing Rick Evans as the west coast sale rep?