HydraMaster Distributors from throughout America, Canada, United Kingdom, Australia and New Zealand gathered in Fort Lauderdale, Florida recently for their 2016 Distributor Conference. The 5 days of meetings and festivities were held in Fort Lauderdale, and then aboard the Royal Caribbean Independence of the Seas Cruise Ship as the attendees visited Cozumel, Mexico, and Belize City Belize.




Meeting highlights included a sneak preview of the new HydraMaster CDS XDrive Direct Drive truckmount that is presently being beta tested in the field before public introduction later this year. New partnerships were announced with Phoenix Products, Benefect, and Hudiburg Fleet Services as this alliance plans to introduce innovative new restoration packages to the industry. The distributors also got to see the new restoration line of products HydraMaster will soon be introducing. Attendees also got to here from and interact with representatives from Briggs & Stratton Vanguard engines, find out about new innovative financing programs available exclusively through HydraMaster and Allegiant Partners, and see the new line of HydraMaster Portables that will be introduced to the industry in the near future.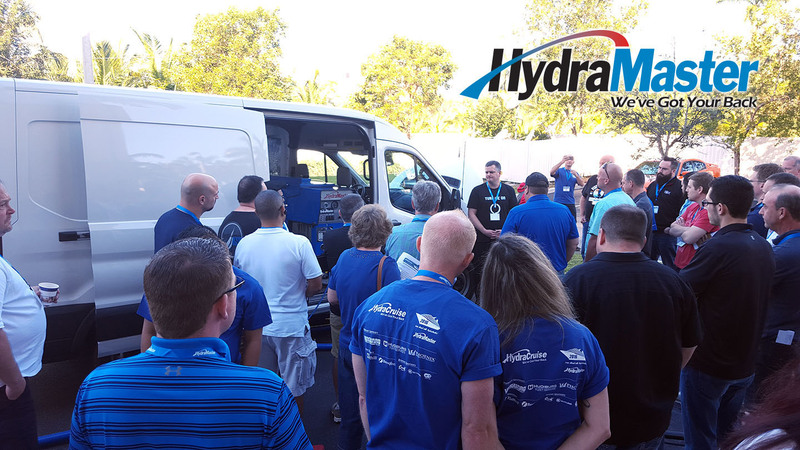 Bruce Daw, VP of Sales for HydraMaster said; "What a fantastic experience this meeting was. Owners of HydraMaster equipment can remain confident that our distributor network is the strongest in the industry. The interactive dialogue and new information keeps every distributor location on the cutting edge, ensuring that owners of HydraMaster Equipment receive the very best service and support."

For more information on HydraMaster, contact your local HydraMaster Distributor, visit our web sites at
www.hydramaster.com
and
www.usproductspro.com
or call us at 1-800-426-1301.

For more information on this press release:
Contact Doyle Bloss, Marketing and Brand Manager for HydraMaster/US Products at
doyle.bloss@hydramaster.com