Longtime client is moving out of state and gave me a rug today.
Apparently, in the past I've mentioned how they shouldn't have this nice of a rug as an entrance mat. Actually, they had the rug on some black slate looked great.
It's wool, old, imported and I believe hand made.
The fringe is in bad shape in areas. one corner is unraveling. Can something like this be cut smaller? Is this something worth fixing? Clean it and use it? Or to the curb?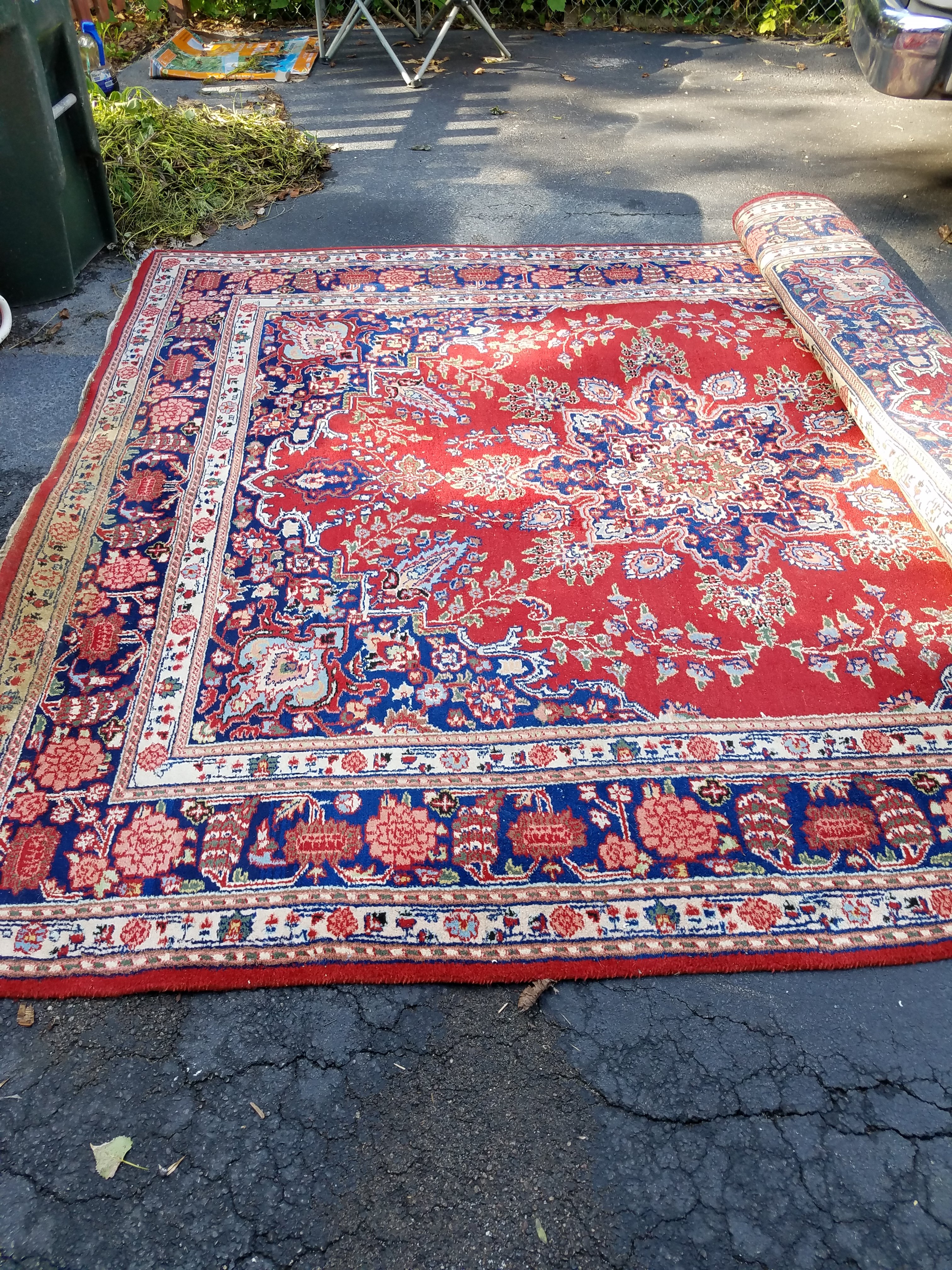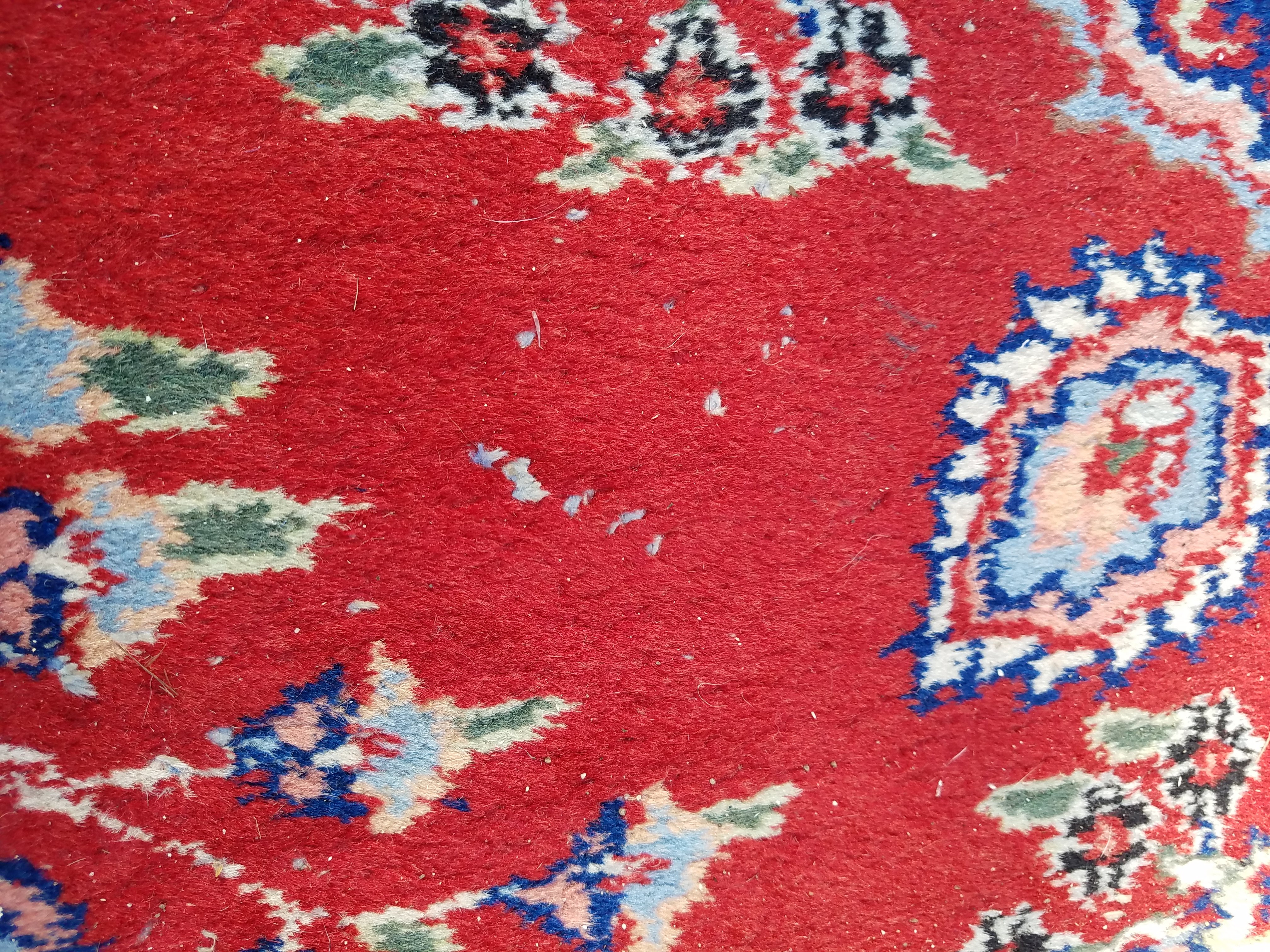 I believe I was told long ago that random stitching like above indicates a human made it.