Joined

Oct 6, 2006
Messages

83,184
Location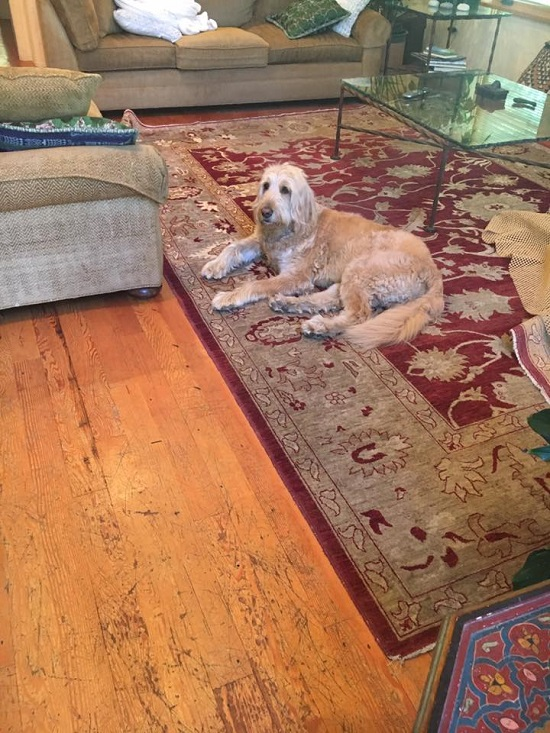 High value area rugs, including handmade "oriental rugs" made of wool or silk, are always best cleaned in plant. Cleaning in plant is more thorough, and far safer than cleaning these on location.
However, in recent years, consumers are choosing a variety of hard floors for their homes, and few of them are purchasing high quality and/or high value carpets for their floors. In most cases, these individuals have no previous experience with rugs, and are often purchase inexpensive rugs made from synthetic or cellulose materials.
People with low cost rugs may not be willing to pay to have them cleaned in plant, yet the placement of these rugs on potentially sensitive hard floor surfaces (such as hardwood and stone) means that cleaning with hot water extraction could be risky to the floor surface, even if safe on a synthetic fiber rug.
Of an even higher risk would be the cleaning of regenerated cellulose rugs (viscose/tencel/art silk, bamboo silk, etc). These fibers are very moisture sensitive and rugs made from them will often shrink, brown, and experience severe texture damage when cleaned with on location hot water extraction.
A Safer Method for On Location Rug Cleaning:
A CRB (Counter Rotating Brush) machine can help you with both types - synthetic and natural (regenerated cellulose) rugs:
#
1. Synthetic Fiber Rugs (Polypropylene, Polyester, Nylon
). If you clean synthetic fiber rugs on location, the use of a low moisture system ("encapsulation") will allow you to get the rugs clean with far less risk to the surrounding hard surface. The encapsulation process works well in removing soil and leaves the rug bright and smelling fresh. Most importantly, sensitive flooring is not affected by overspray or water that might come through the backing.
#
2. Regenerated Cellulose Rugs (Viscose, Tencel, Art Silk, Bamboo Silk, Etc)
Extremely sensitive regenerated cellulose rugs can be cleaned with dry compound products which will not contribute to the above listed problems (browning, bleeding, shrinkage, texture distortion) related to hot water extraction.
NOTE: Some regenerated fiber rugs are so poorly made that even soft brushes made for natural fibers may create damage or distortion! Inspect all rugs carefully, and discuss this with your customer prior to cleaning.
When possible, area rugs are always best cleaned in plant. Urine saturated rugs can be most thoroughly deodorized and decontaminated by immersion cleaning in plant as well. Surface cleaning of area rugs in the home is simply an alternative method for low cost rugs that might never be taken to a plant otherwise.
If you want to learn more about in plant rug cleaning, go to this site for excellent information that you can study on line:
https://rugchick.com/rug-care-training/
Lisa Wagner has excellent information that will help you develop your rug cleaning skills and assist you in adding in plant rug cleaning as you grow in your rug cleaning service.
**************************************************
"Check out upcoming article with more details of how the "CRB" technology can help you profit from the changing floor care services world"

**************************************************
NOTE:
eCleanAdvisor Membership Has its Advantages -
For total access to Pembertons eCleanAdvisor
,
CLICK &
Join Now before rates go up!
Pembertons eCleanAdvisor
is dedicated to sharing knowledge with customers and industry friends -- Join Now! For a membership of under $10.00 per month, which you may cancel at any time, you get uninterrupted access to our private, member's only, eCleanAdvisor site -
Joining now ensures that you'll immediately receive access to valuable information you may need for keeping up-to-date with the professional cleaning industry, no matter where you are.
**************************************************