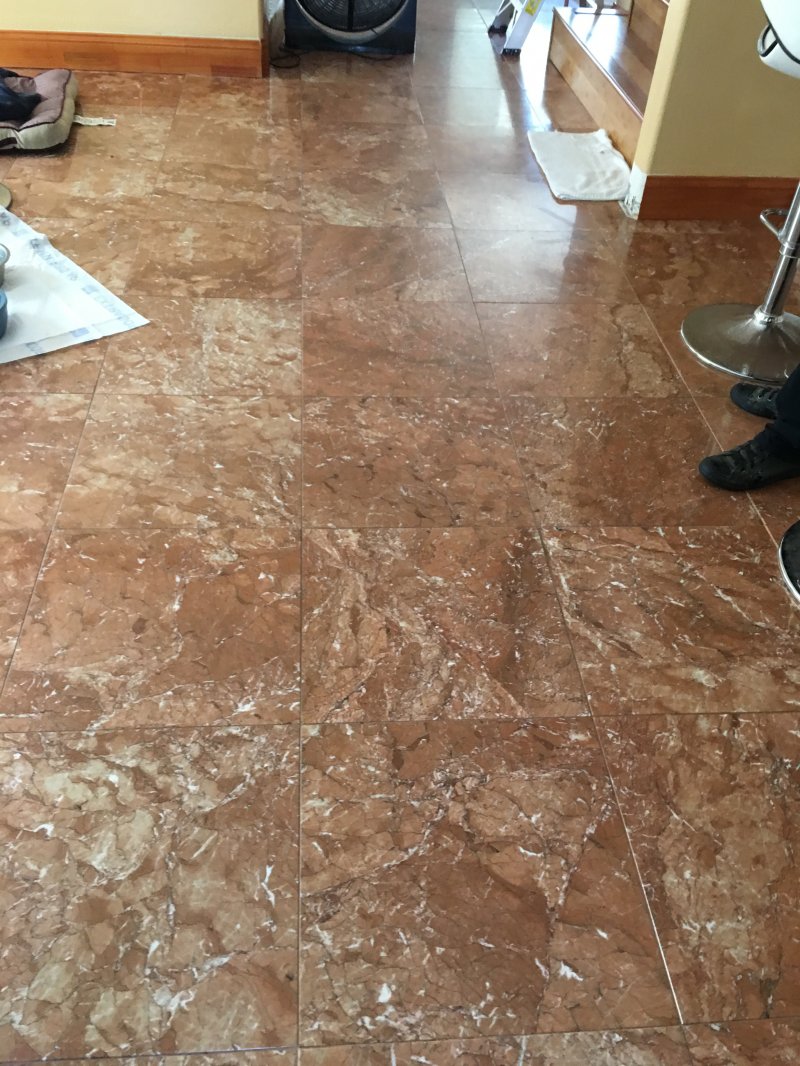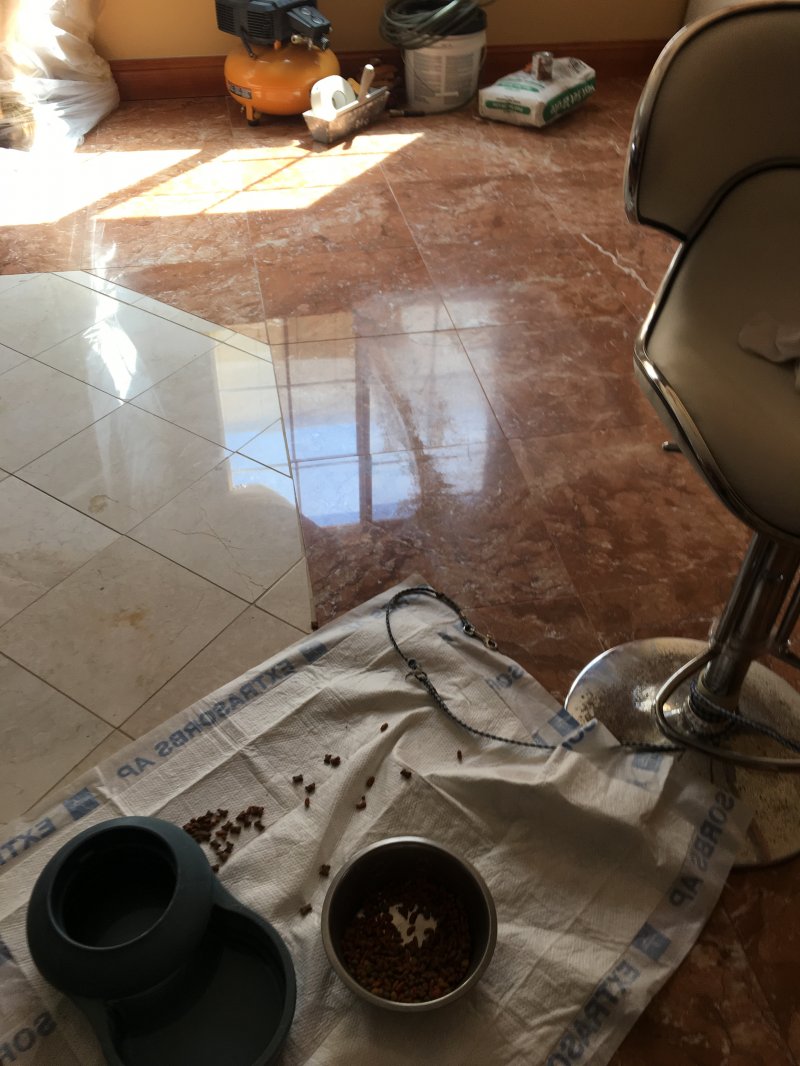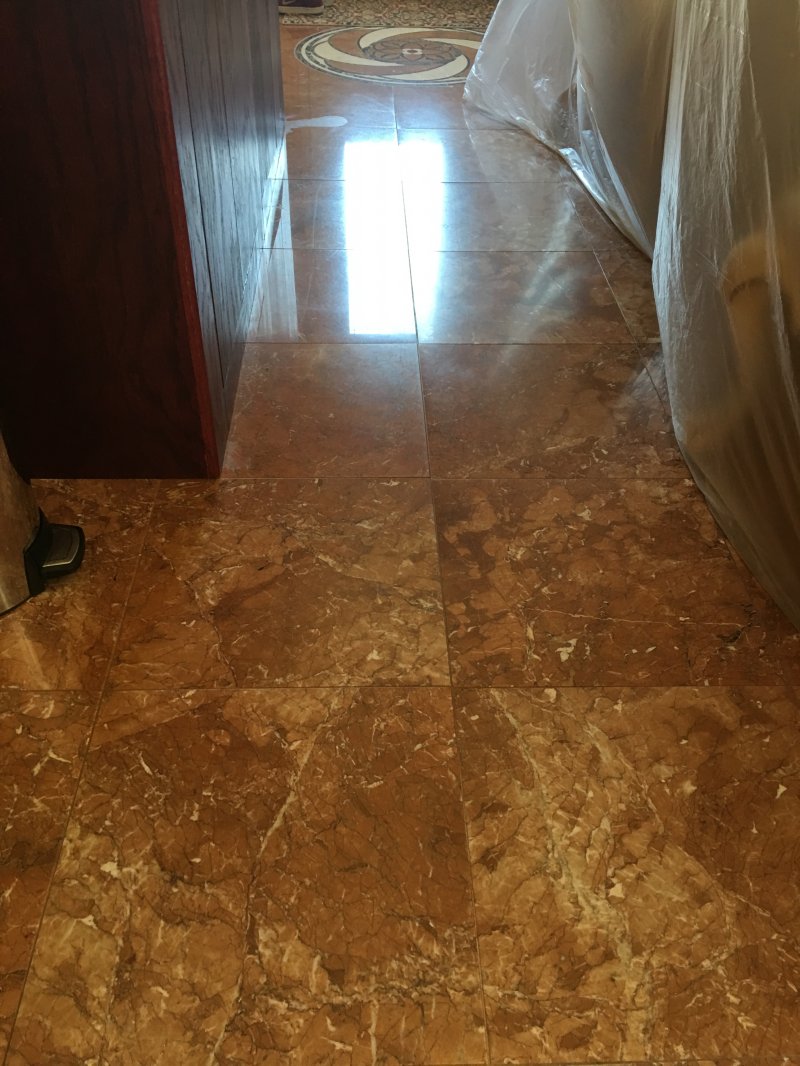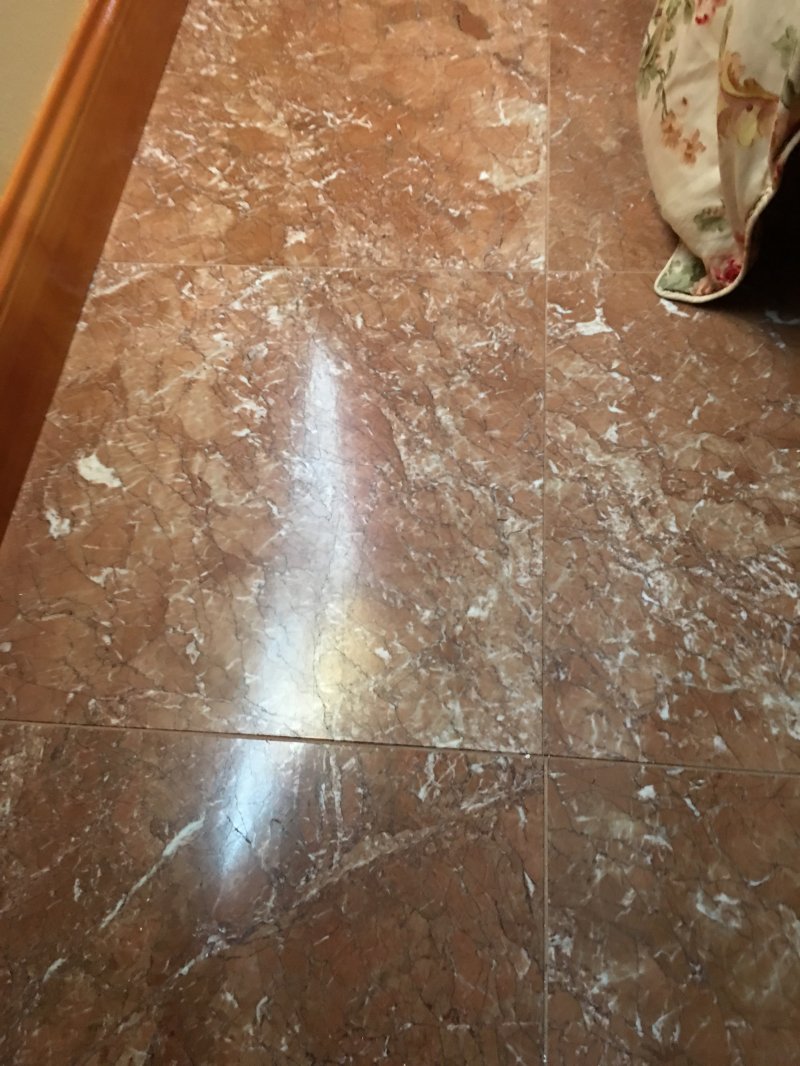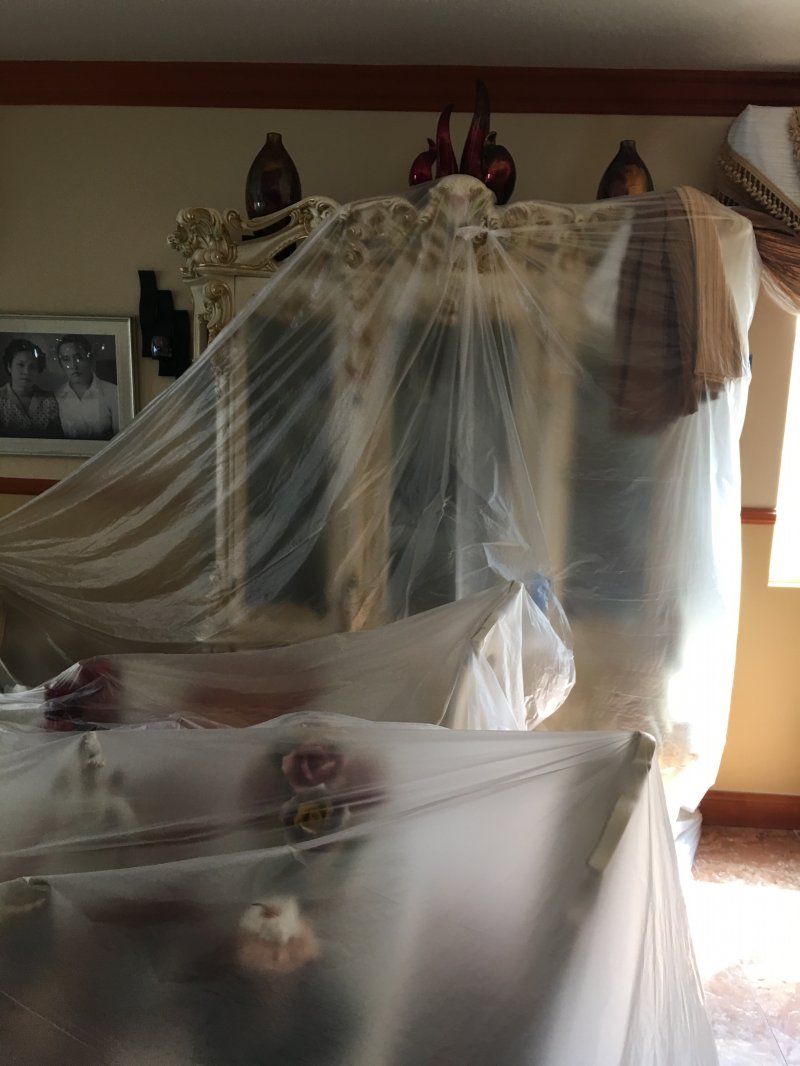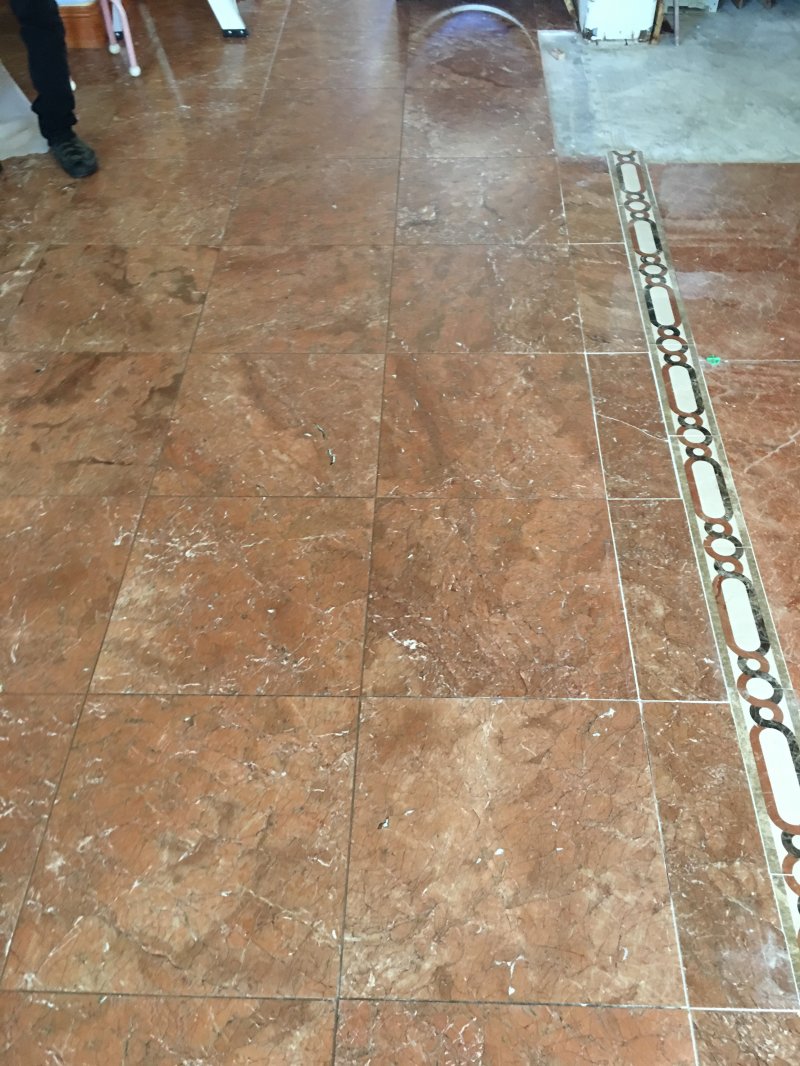 So I went and looked at this, still haven't bid on it.
1091 sq ft some huge piece of furniture.
Lip page and they want it honed and polished.
Are pads better then 3 inch diamonds
For uneven flooring? It's not horrible but it's huge, half the floor was covered hard to tell condition.
I just don't want to get into a 3-4 day job work my ass off and not have a real happy customer.
They seam picky. And for the $$$ I would be too.
Supportive Member
Joined

Oct 16, 2006
Messages

2,740
Location
Credits
Pads will not work to prevent lippage. When pads are used on an uneven floor, there is more likely to be a window pane effect.

Measure the lippage. You will need 3" diamond disks to correct minor lippage. More severe lippage will require more than the 3" discs, probably metal bars. Once the lippage is removed, there will be 4 or more polishing steps to get to the point they probably want it.

This will be a big job.

MB Exclusive.
Joined

Oct 7, 2006
Messages

8,038
Credits
Note the dog food dish and leash around the chair.

That floor will be scratched up again the day you are done. I'd be sure to be talking about that to the customer.

Super picky....but I bet the dog can urinate anywhere it wants.

I'm not bitter about it....those animals pee liquid gold for our industry....but just be sure they have this in some perspective.
May be a a breccia. Also looks to have some onyx in there. Highly variegated

We never use DIP for restoring polish to Marble

lippage may or may not cause pic frames. Or knock you resins of every 20 seconds. You need to quantity the lippage. Too much and it may require grind for proper refinish

As a beginner If they want ground flat - refer it out

If standard refinish - 220-Up. Compound. Then you want to make sure your well versed in using different compounds.

Not a beginner job
Ya I did an entry for a repeat 120 sq ft got the framed look from the lippage there 400 800 polish with emp.

I hate stone!
I need to get the metal to knock it flat but I'm guesssing they're not gonna want to pay for it.

Supportive Member
Joined

Jun 29, 2015
Messages

5,217
Location
Credits
For the $10,000 I'd charge, I'd drive to California and let you buy lunch. Get
@Cameron DeMille
or
@ted mcfadden
to talk you through it. If in range, share the job with one of them and you'll come out with a PHD in stone refinishing.

Member
Joined

Mar 27, 2015
Messages

61
Location
Credits
roja alicante....u can put the 3 inch pads on a hogs hair pad instead of plastic drive plate to help with pic framing and learn how to polish real well and you'll be fine...I love stone

Member
Joined

Oct 7, 2006
Messages

831
Location
Credits
Stick with cleaning Section 8 rentals....
1100 sf of Marble with lippage and a very picky customer could potentially cause you some issues.
From the pics it looks do-able. The grout lines are filthy(but they look unsanded)-I can see some wear in the face of the stone.
You could start with 220 resins up to 800 or 1800 and powder polish with dynamite or MB-22.
We would probably charge for a job like that in our area over $5 sf.
There are tools and techniques to deal with the lippage and picture framing.
With some support I think you would be fine.
I agree with Stephan-Give Cam or Ted a call-Am not sure but they may have an open spot in their next class.
Who knows, besides the great experience you will have you may even fall in love-with stone.

Member
Joined

Apr 22, 2015
Messages

14
Location
Credits
Pads won't work that well for uneven floor, go with 3 inch diamond.

Supportive Member
Joined

Oct 26, 2015
Messages

58
Location
Credits
I always charged extra for moving furniture (4 man hours). One hour with 2 guys to move it out and one hour with two guys to move it back.
3" pads are ideal for bad lippage. If it's only a handful of tiles, I have put a 3" electroplated 220 0r even 120 on my Makita and just knocked down the edge to make a bit of a ramp. This would be for folks that don't want to pay for "Lippage Removal", I called this "Lippage Reduction". The floor will be smooth but not flat. That way when you run the DOT pad over it, you won't hear that clacking.
If the lippage is minimal (less than the thickness of a dime) I would use a Diamond-on-top (D.O.T.) pad. It looks like I might start this floor at a 220grit, then 400, 800, and possibly 1800 before a powder polish. A test spot would be Ideal for this.
What do you usually use for a final polished finish? a powder polish, high grit mechanical, or Crystallizers?
I hope you take it. It may be a tad bit of a challenge, but worth the experience. I'd be willing to help trouble shoot if you get in a tight spot.