Joined

Jul 13, 2011
Messages

23,344
Auction includes:
One Case (4 Gallons) OneStep Citrus TLC
One Case (4 Gallons) MasterRinse
Free shipping to lower 48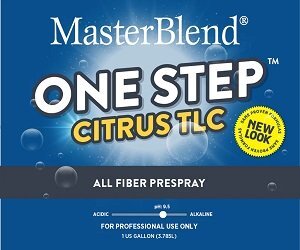 MasterBlend OneStep Citrus TLC
is a premium all fiber carpet prespray.
A powerful, degreasing preconditioner made from natural citrus solvents for use on all fibers including stain resistant and wool. Environmentally safe with no butyl cellosolve. Effectively breakdown grease, soil, and grime in commercial and residential carpets. A pleasant citrus scent that homeowners love!
• All Fiber Prespray
• 10:1 Concentrate
• Citrus Solvent Powered
• Ready To Use pH Is 9.5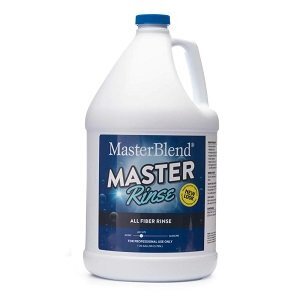 MasterRinse All Fiber Rinse
is an effective, mild acid solution for use in a broad range of applications. Removes alkaline residues and accumulations of soaps and detergents. Its low pH stabilizes dyes, leaves a soft hand, prevents and corrects browning, and removes tough tannin stains.
Use as a urine pre-spotter prior to cleaning and deodorization.
Safe for use on wool. Meets or exceeds all established standards of wool fiber producers and fifth generation stain resistant carpet manufacturers.
Approved for Cleaning Interiors of Commercial Aircraft under
Boeing D6-7127 Testing Standard.
• Removes Residues
• Stabilizes Dyes
• Prevents Browning & Wicking
• Dissolves Urine Residues
• Floral Fragrance
• Ready To Use pH Is 3.75
$319+ Retail Value
Free shipping to Lower 48
Starting Bid $160
Minimum bid increment $2
Auction ends Wednesday December 7th at 9PM EST / 6PM PST
​