Joined

Jul 13, 2011
Messages

25,088
Auction includes:
One 4 x 1 gallon CASE of Saiger's Deep Blue All Purpose - All Fiber Rinse "Take Your Cleaning to New Depths"! Retail Value $98.02
Free shipping to lower 49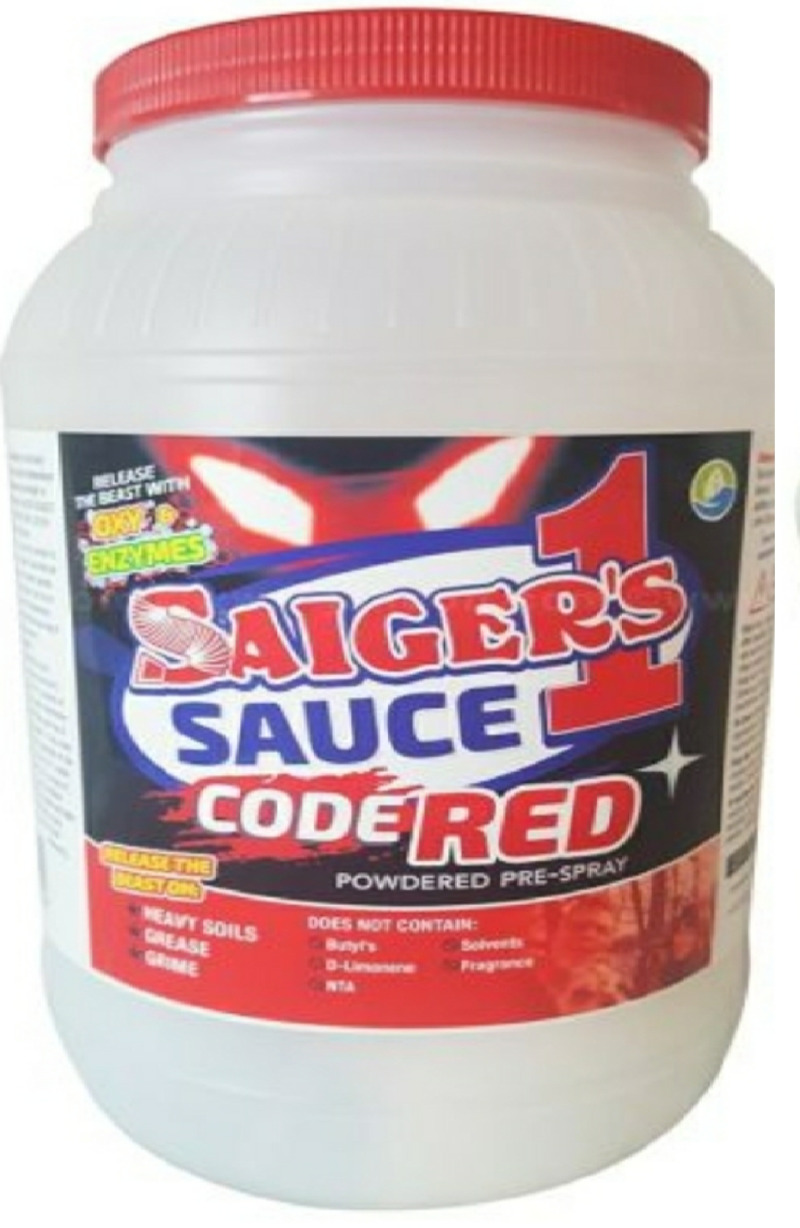 Saiger's Sauce Code Red
features the same great formula of original
Saiger
's Sauce 1 plus an added oxidizer and enzyme to power through the toughest, greasiest, grimiest soils you can find. Stable Oxy and Enzyme Combination Code Red relies on a high-performing oxidizer plus a fast-acting protein enzyme to digest oily deposits and organic soils. It breaks down thick, sticky binders that hold onto dirt and soiling, emulsifying them for easy rinsing. With other enzyme-based formulations, the addition of an oxidizer and heat will destroy the enzymes and render the product ineffective. But Code Red's enzyme is not sensitive to heat or harmed by oxy, allowing you to get the power of both agents in a single formula. Code Red was designed for cold water efficiency and effectiveness, so it's great for smaller truck mounts and portables. (Though it performs well and works even faster with heat!) Note: Once mixed, Code Red doesn't have as long of a shelf life as other
Saiger
's Sauce products. We recommend using up your mixed batch the same day for best results. Your Go-To Product for the Toughest Carpet Cleaning Jobs Code Red was designed specifically to tackle the worst of the worst—trashed rental carpets, severely neglected residential carpet, and greasy, grimy restaurants.
View: https://youtu.be/mJnqbJl40rA
​
---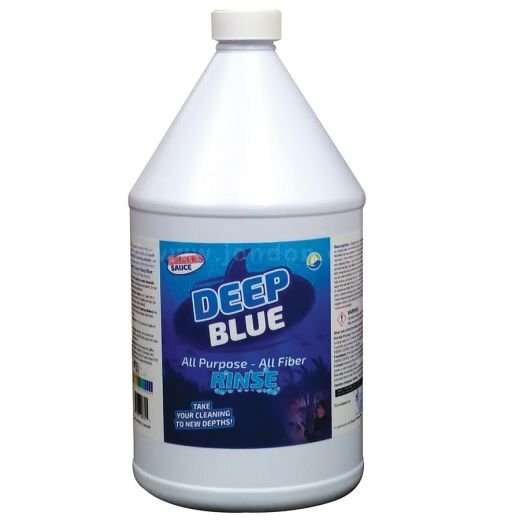 Saiger's Deep Blue
is a versatile rinse agent that neutralizes cleaning residues while providing deep-down cleaning and conditioning that leaves carpet with a bright look and soft feel your customers will love. Give Your Cleaning a Boost Deep Blue is an acidic-to-neutral rinse (depending on mixing ratios) that complements the cleaning power of your alkaline pre-spray. It neutralizes cleaning residues, but also provides an added boost of cleaning power to remove dirt and soiling. It delivers terrific results on dirty restaurant or commercial jobs, plus it even helps remove urine salt deposits for more effective pet urine treatment. Enhances the Look and Feel of Carpet Deep Blue acts as a conditioning agent that stabilizes and brings out the colors of acid dyes in carpet, making them look brighter and more beautiful. It inhibits browning and color-bleeding. It also enhances the texture of carpet, giving it a soft and fluffy feel your customers will love. Speeds up Cleaning Time Not only does Deep Blue deliver outstanding cleaning results, but it also helps speed up your overall cleaning time.
View: https://youtu.be/sa4qCopUqx4
​
---
Total package value with Free shipping to the lower 48 States $302.12
Starting bid $200
Minimum bid increment $2
Auction ends Wednesday 5/17/23 @9PM EST/ 6PM PST
​