One of these has come up for sale, other than pictures I've never seen one and would have to purchase sight unseen.

Are they any good?

Pros and cons thanks
One of these..
looks a heavy sucker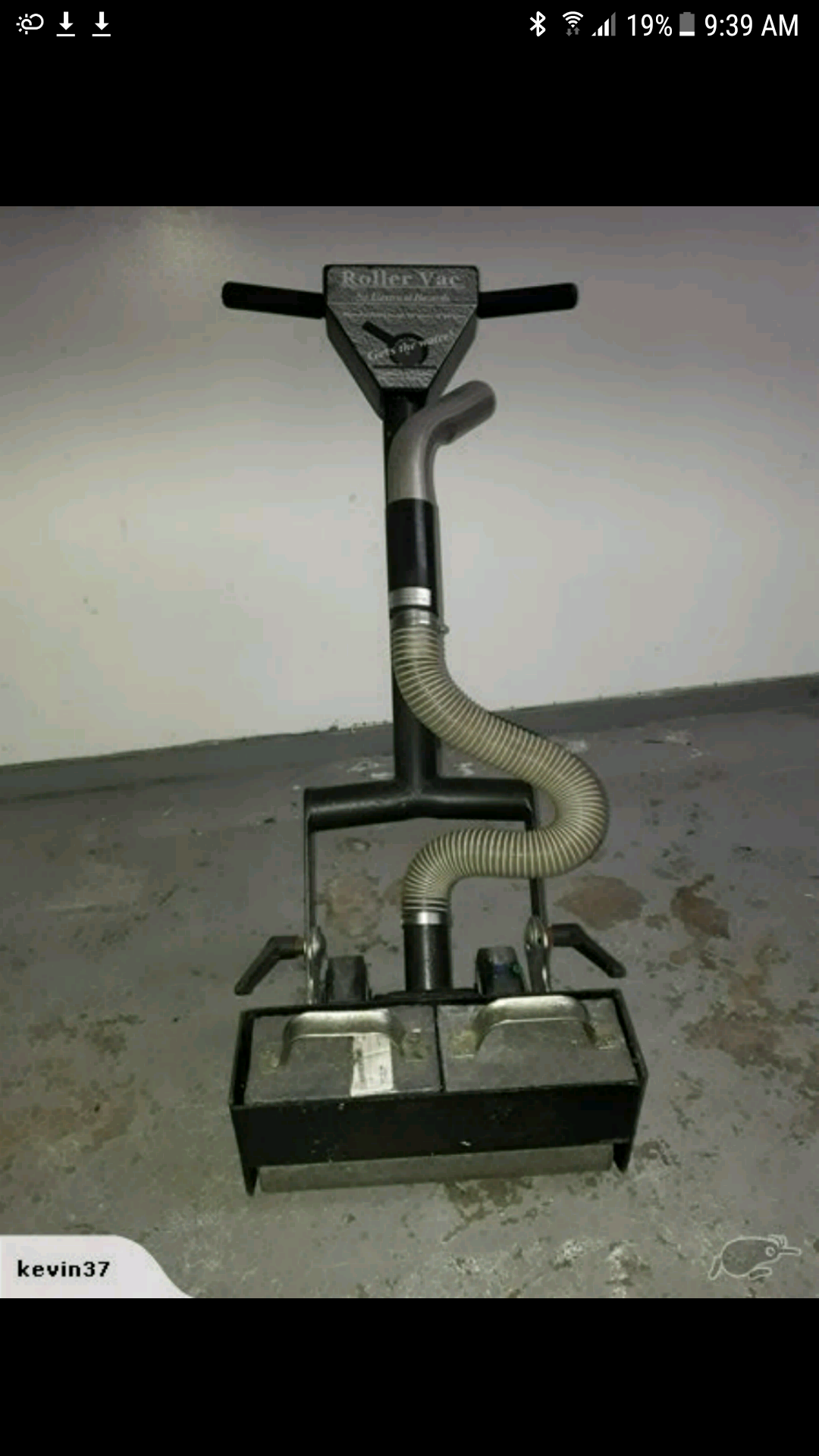 What in the hiccabobs is that?
What in the hiccabobs is that?
Its a Roller vac flood wand

, apparently USD $900? dunno I google stalked them with no luck
Probably a good reason its no longer available..
Member
Joined

Jan 23, 2011
Messages

2,427
Credits
Had one a couple of decades ago, probably BEFORE I met Mikey in Vegas.
I had weights made in my town to save on freight costs.
You really appreciate it when you DON'T have stairs to carry them up & you're young.
Drag the tool one way across the carpet squeezing the water out, then do the same in a cross way direction, finally wand the carpet to remove the excess water that has risen to the top.
Ancient technology.

It's an awkward POS. If you lived close by I'd sell you ours for $100.00
I recommend you pass on it. It is designed wrong. Weight in the wrong spot, vacuum should be first.

A Drieaz Rover kills it. The Rover uses your weight and is motorized. Much better tool if you are seriously into WDR. If you just dabble get a Water Claw.
Cool, thanks all

I've got a small claw and will probably buy the large