Joined

Jan 23, 2011
Messages

2,659
Name

K.O. (Shorty) Glanville
With the recent discussion on the new 15 gallon CFX, I thought I'd chuck this photo up for comment.
It is a few years old now.
I was not happy with having to drain the Docking Station via the CFX, so I installed a manual dump.
Where the solution line comes from the Docking Station to the pressure pump, I installed a three way Tee Piece.
To this I attached a length of hose, tying it off along the metal solution feed pipe.
At the far end I installed a simple on/off tap.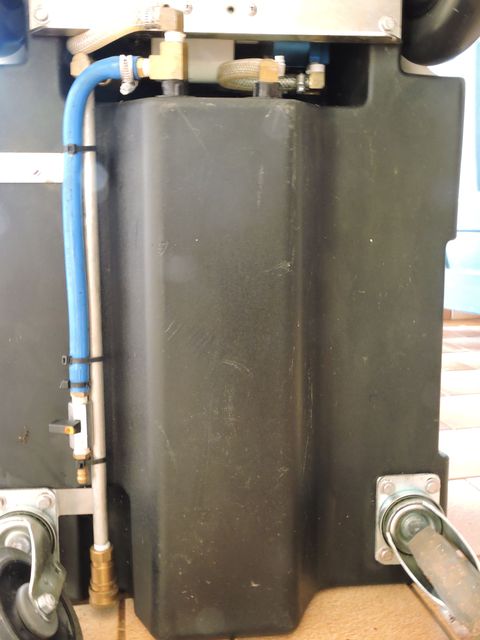 It's easily reached under the tank to turn on or off.
It works for me even if it doesn't look to flash.
No one sees it, & I'm able to drain the tank as it's only water, while I load the rest of the gear in the van.