Joined

Jul 13, 2011
Messages

25,642
Up for Auction to help bring some life to us cleaners during the winter months!
One 40 Pound Pail Saiger's Sauce 10 Below Pre-Spray (Cleans in all kinds of weather by the way) Retail Value: $215.57
One 4 x 1 Gallon Case Saiger's Mango Burst Scentsation Deodorizer (for the smell of the Tropics) Retail Value: $98.23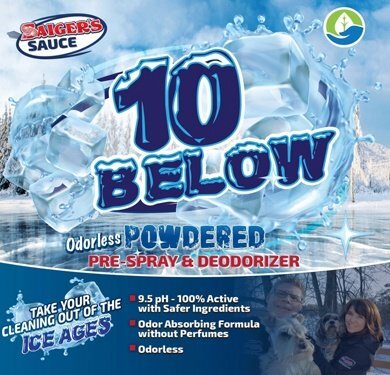 Saiger's 10 Below Powdered Pre-Spray

"Take your cleaning out of the Ice Ages"
​
Saiger
's 10 Below was a 3 year project to create the perfect safer cleaning formula that packs a
punch
for cleaning of Carpets, Tile and Grout and Upholstery.
(Not recommended for fine fabric upholstery). With the
Saiger
families relentless field testing, 10 below has emerged from the cold northern climates! Take your cleaning out of the Ice Ages with the new warranty safe and safer cleaning agent!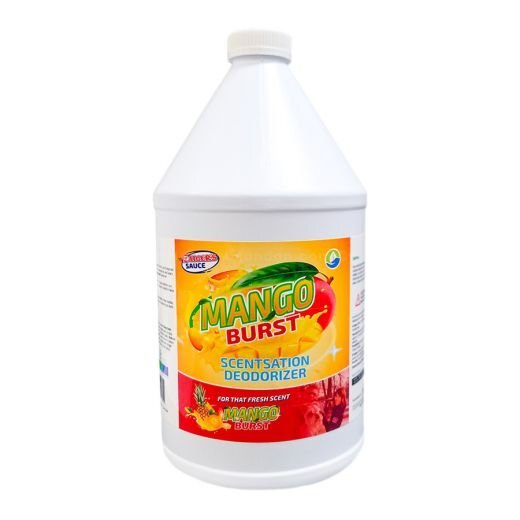 ​
Saiger's Mango Scentsation Deodorizer​
The Burst of Exotic Mango with a hint of Juicy Orange and fresh Pineapple splash your senses with the new
Saiger
's Sauce "Mango Burst Scentsation" Deodorizer!
This water-soluble deodorizer is a great additive to your cleaning solutions or an after spray for a delightful tropical experience!
Packed full of malodor counteractants, it helps neutralize those nasty odors, or a nice way to complete your clients total cleaning experience.
Directions:
Shake well before using. You can add "Mango Burst Scentsation" to your prespray, rinsing agent, or spray after cleaning.
Mild odors 2-4 ounces per gallon.
Moderate Odors 4-8 ounces per gallon.
Severe Odors 8-10 ounces per gallon.
Product can also be applied with a trigger sprayer, electric atomizer, or pump up type Sprayer
Total Package value of $313.80 and Free Shipping to the Lower 48
Starting bid $175
Minimum bid increment $2
Auction ends Wednesday December 7th at 9PM EST/ 6PM PST
​