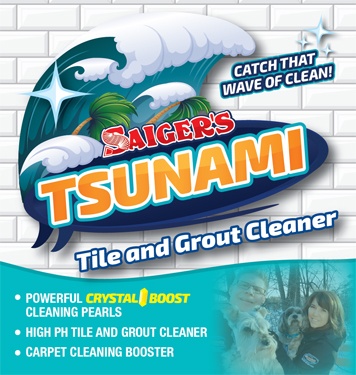 Saigers Tsunami Tile an Grout Cleaner
is a high pH,
"GIGANTIC WAVE of Clean"
prespray! At the top of the pH scale, it's prefect for Tile, Grout, Stone an Concrete. It's also a great booster for super soiled Commercial, Poly, and Olefin carpets. This is not safe for wool or 5th generation nylon. Take care to wipe reidue off items you might come in contact with. BEWARE: this product can remove som wax finish off VCT surfaces.
Auction includes 1 40lb bucket of Saiger's Tsunami Tile and Grout Cleaner
Retail Value $225+
Free shipping L48
Bidding Starts at $150
Bid increment $5
Auction ends 4/17/19 at 9PM EST/ 6PM PST