Supportive Member
Joined

Jun 29, 2015
Messages

5,356
Location
Credits
Points

1,787
Name

Stephen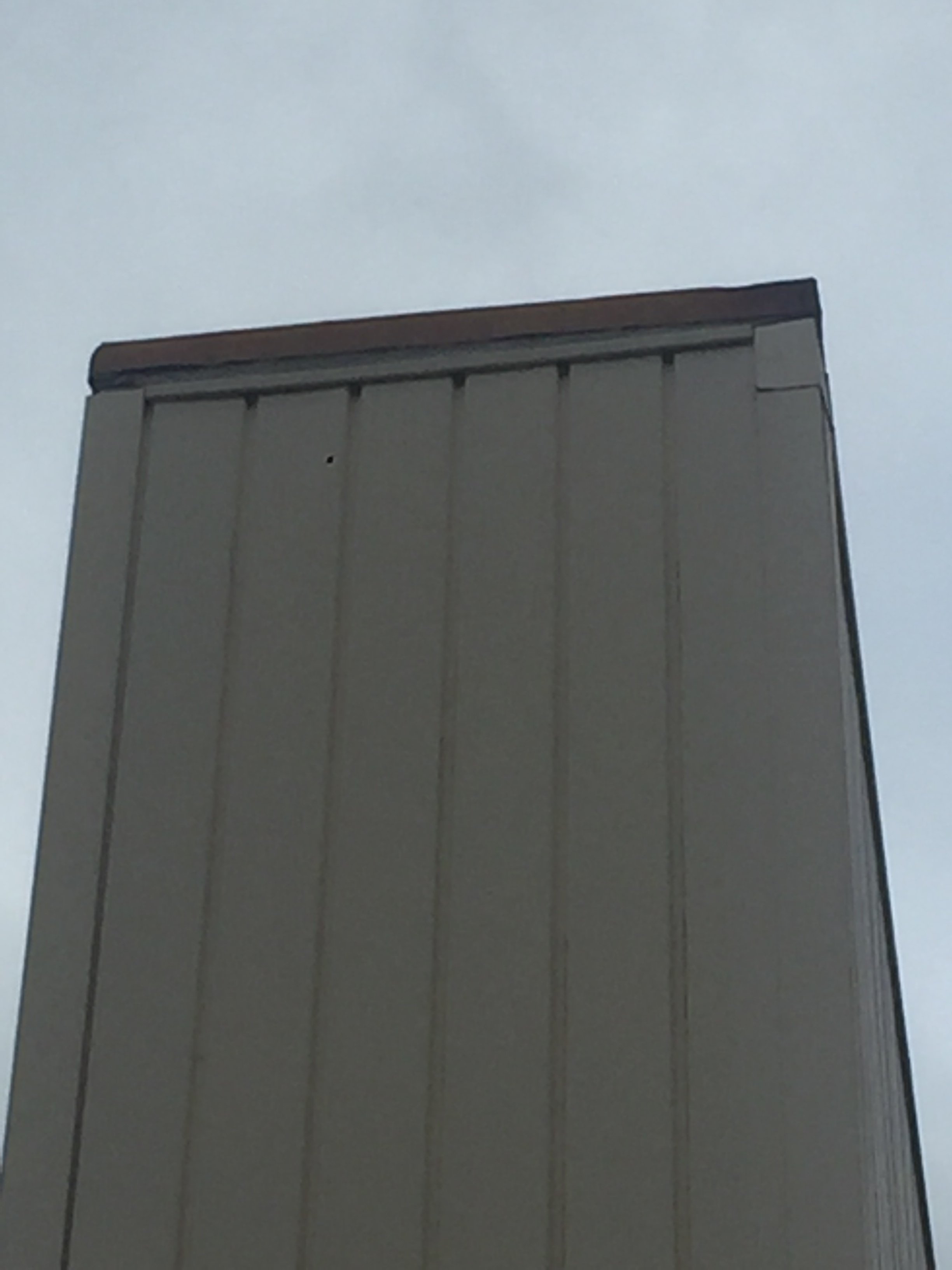 See that? It is one of two chimneys on Casa Coastie. About 24 feet high. The metal chimney cap is rusty and some penguino failed to flash and cover the vinyl siding. That means a weathered leak is forming.
Before Thanksgiving I called a friend of a friend. It took three calls, but he gave me a price and I haven't heard from him since.
Before Christmas I called a local roofer with good reviews. He begged off until the 2nd. I called him again and he said he'd call back. I called a third time a few days later and he said he'd call after work and didn't.
Yesterday I called a contractor who gave me the number of his painter. Tom the painter called me right back and said he'd come by today after work. He didn't call at 3:30 and I thought he bailed, but at 4:20 he showed up.
Meanwhile, the roofer's son FINALLY called, but I didn't want two guys here at the same time, so I put him off until Friday. I'll be cancelling.
Tom the painter impressed me with several suggestions and I tripled the job list to include the house and window trim, gutters and some plywood repair. About $1300 worth.
Here is the point: the ONLY reasonably prompt callback I got was Tom, who was eager for work. The other guys could have had it if they had only remembered; the customer wants an answer!
Being on the receiving end has been an eye opener. I'm pretty good about calling, but from now on, I am going to make sure the job comes to me by acting immediately. Our customers are people who just want good service and will pay for it!
Food for thought.

Administrator
Joined

Oct 6, 2006
Messages

73,953
Location
Credits
Points

10,607
Name

Mike Pay-oh-tay
I call people asking for work and I hear a loud.................CLICK!
ALWAYS answer the Ph...... missed call, missed opportunity.....

Moderator
Joined

Sep 15, 2007
Messages

36,105
Location
Credits
Points

3,479
Name

bob vawter
I went a week trying to find a garage door opener guy. ....I musta called close to TWENTY. ..all offering same day service