Not soon enough. I'll be ordering a new spinner very soon
Not soon enough. I'll be ordering a new spinner very soon
Which spinner? I have a Mytee and don't really care for it.

Administrator
Joined

Oct 6, 2006
Messages

73,257
Location
Credits
Not soon enough. I'll be ordering a new spinner very soon
lol..
"I dont need a spinner"...
dufus.
I'll still have my wand. I was hoping to get Toms first. I don't see that happening any time soon
Same way you tell between a transvestite and an ugly woman...


You just know.
TRUE!!!!


Nick, The term Vinyl is used so universally. We need to know if it's sheet goods, vinyl plank (uniclick glueless) or glued down planks or even VCT. They all can be cleaned the same but with caution as some have suggested keeping heat reasonable 150 to 180 but consider the PSI as well so you don't force water into a glueless joint or poorly adhered planks. VCT can be literally sanded down to get through a trashed history, but don't even think about using any abrasives on the other types of vinyl out there or you're buying.

From your photos I can't exactly tell if they're glued down strips or sheet goods. Get up close to the joints to see if they are planks or faux joints. you can let the PSI do the work if your prespray is aggressive enough to eat the grunge impeded in the texture simulating wood grain.

I did a dental office months ago where I worried about pressure intruding between the planks. I ended up using a wax stripper when I found that those little textures were lingering wax that hadn't worn off from foot traffic. Like magic. like new.
When is Tomway coming out with a tile wand?
And the crickets say "Chirp Chirp Chirp"
I saw this today..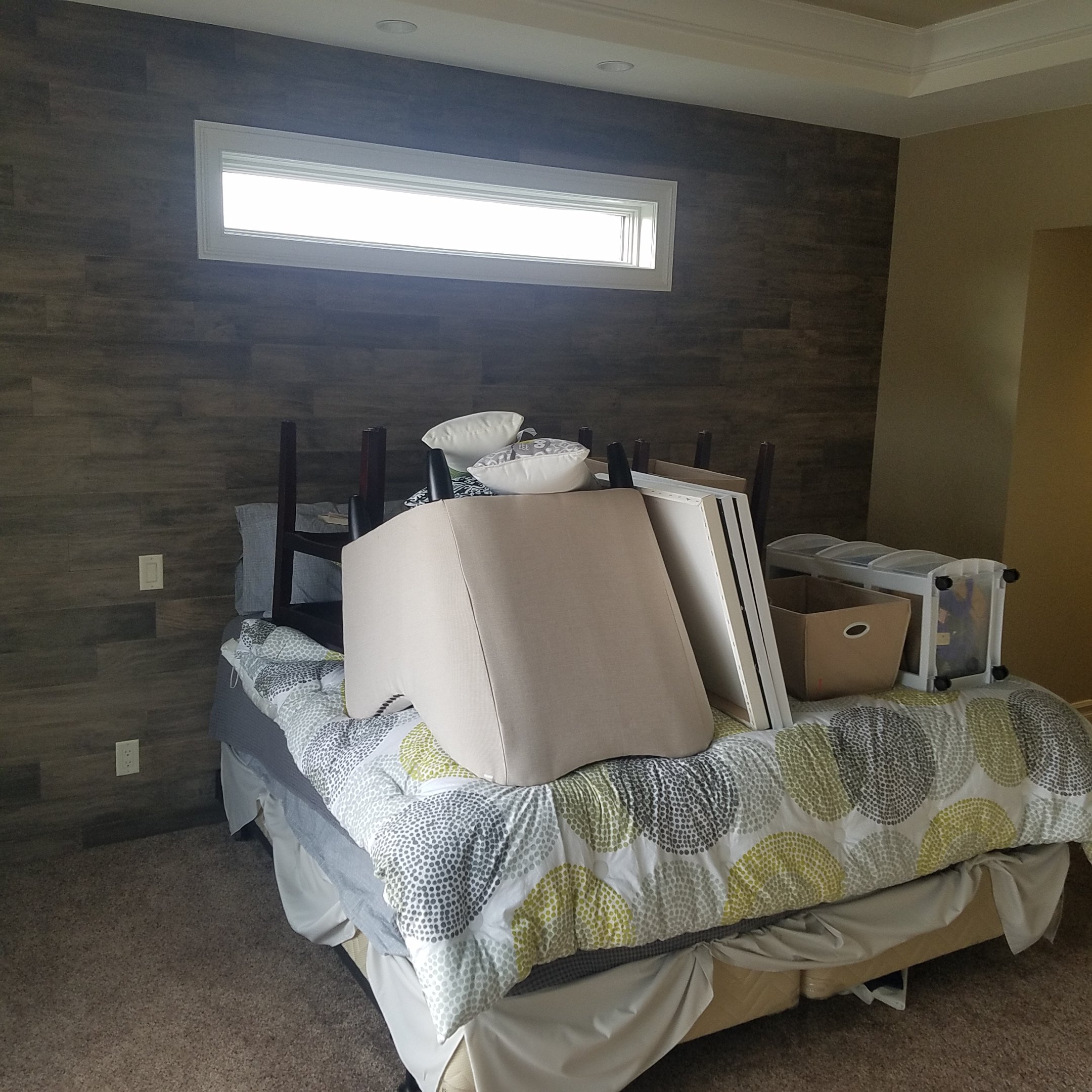 That is vinyl glued to the wall.. I kind of like it..


​

Administrator
Joined

Oct 6, 2006
Messages

73,257
Location
Credits