$3200+ Retail Value
Free Shipping to Lower 48
Auction Ends 12/05/18 at 9PM EST/ 6PM PST
$20 Minimum Bid increments
Starting Bid $1900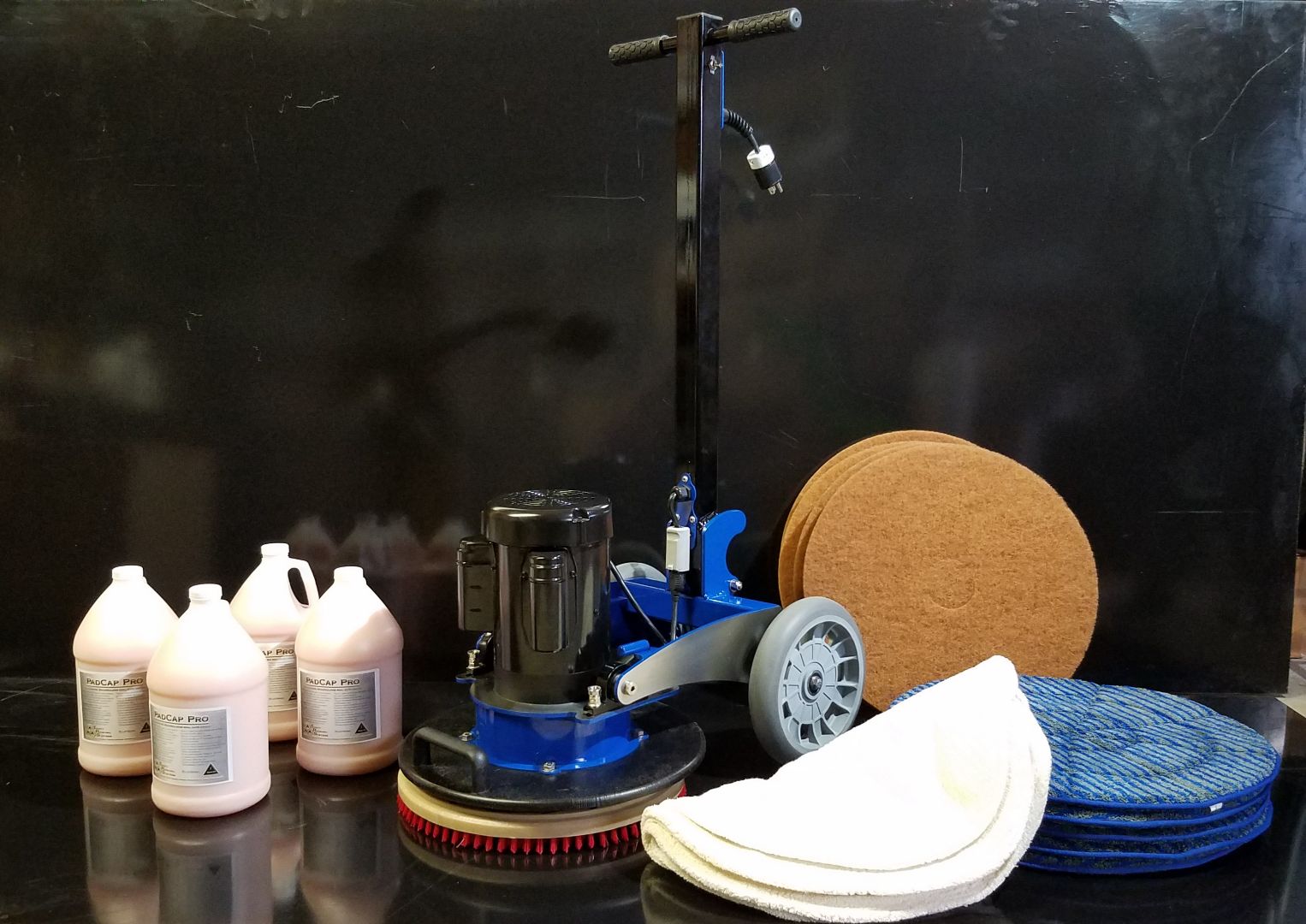 Package Includes:
1 Champ $2495 (includes power cord and red bristle pad driver)
1 Case Padcap Pro (4 Gallons)
5- 21" Gladiator pads
5- 21" Microfiber pads
5- 19" Tan fiber pads
About the Champ:
The Champ is our introductory Orbital Floor Cleaning machine. It's versatile and effective for cleaning carpet, stone, grout and tile, concrete, wood, and more! The Champ uses our patented three speed technology and is priced right.
The Champ is the best choice for all those using Probiotics Products.
Orbit 5 By far the fastest in the industry.
1725 RPMs
101 lbs. total w/69 lbs. head weight
1 HP dual capacitor Industrial motor Runs on 5.5 amps
Composite handle on bell for loading & unloading
Locking lever for handle
18" head w/16" pad driver brush rust & chemical resistant undercoating
10" wheels
Patented oscillation and 3 speed technology
Financing available!
Custom colors available!
Made in the USA!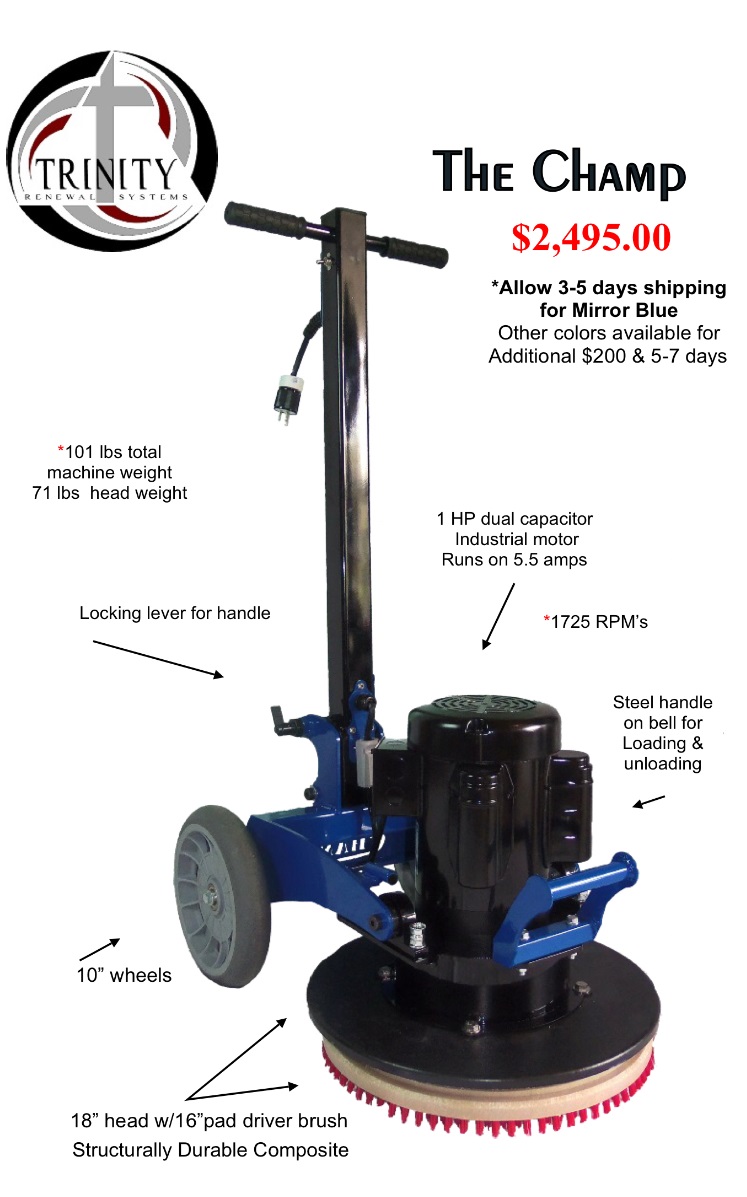 The three motions of the Trinity OC machines means more thorough agitation, quicker cleaning, and a total stripping of soils from the fibers.
Not other VLM machine offers the return on investment than the Trinity machines. We enable you to earn more profit for your efforts than any other machine on the market toda
The more distance you can cover in a given amount of time related directly to how much carpet you can clean in a given amount of time.
Trinity machines larger orbit shows how much more area can be covered.
Plus, Trinity machines are MUCH SAFER for the carpet fibers than other machines.
There's no tip blooming like other competitors machines cause. Trinity machines head pulls past the tips of the fibers before coming back around on its orbit, eliminating carpet fiber damage.
More info on the Champ:
The Champ OP Machine by Trinity Renewal Systems is a versatile Orbital Cleaning Machine. It has our patented three speed technology and is priced right.
trinityrenewalsystems.com
For more information on Padcap Pro or the included pads
click here to visit Trinity Renewal Systems
$3200+ Retail Value
Free Shipping to Lower 48
Auction Ends 12/05/18 at 9PM EST/ 6PM PST
$20 Minimum Bid increments
Starting Bid $1900
**Please keep method debates to other threads.
Last edited by a moderator: