Great day today. Scenario was:
Last year I helped out a lady get out of a jam and fit in a quick spot clean. I made the place look good for $200. Another year goes by and she wants me to "do what I did last time, its not that bad, just go over everything".
I measured and itemized and called her with the $800 quote. Explained to her I spot cleaned and went a little above and beyond, but cant keep doing that. Anything I clean I take my time and do the best I can.
She totally understood and just went with the stairs (this time the ones to the garage for the first time), the little landing area connecting the stairs mid level, and the Master bedroom traffic areas. $220.
She was so nice and wanted to schedule the rest of the living room and the hallway when she gets more $.
I do not want to come back. I want to close this job. So........
Just for you, I am gonna clean the hallway and living room and not charge you this time using my VLM method. You can then decide in the future which cleaning you would then prefer.
So I did my double vac of the Oreck followed by Kirby and used
Tops
Pad Cap Pro and the Odyseey to do the hallway and living room. She is so happy and has 4 freinds and neighbors, one let me in.
Results amazing, once again my camera sucks, and the lighting was horrible. But the pics show the area im talking about.
Where the PCQJ is and the other wands is where I HWE along with the stairs. To the left is just vacuumed.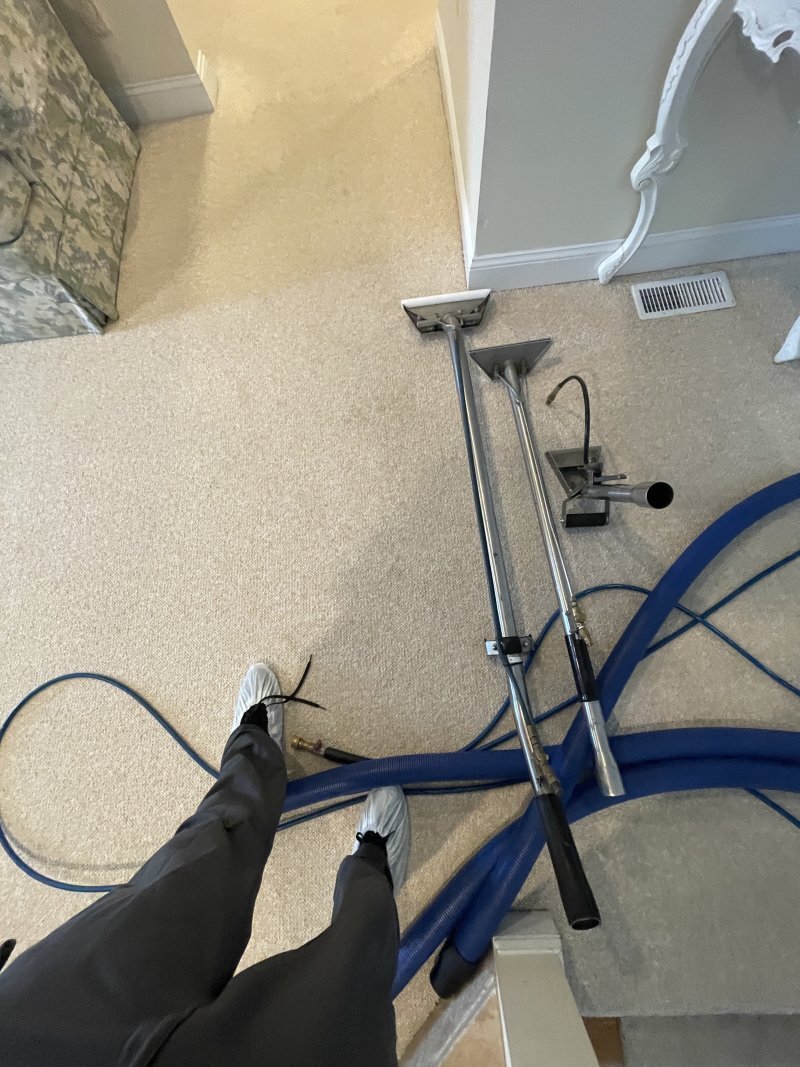 Heres the hallway she wanted but not in budget.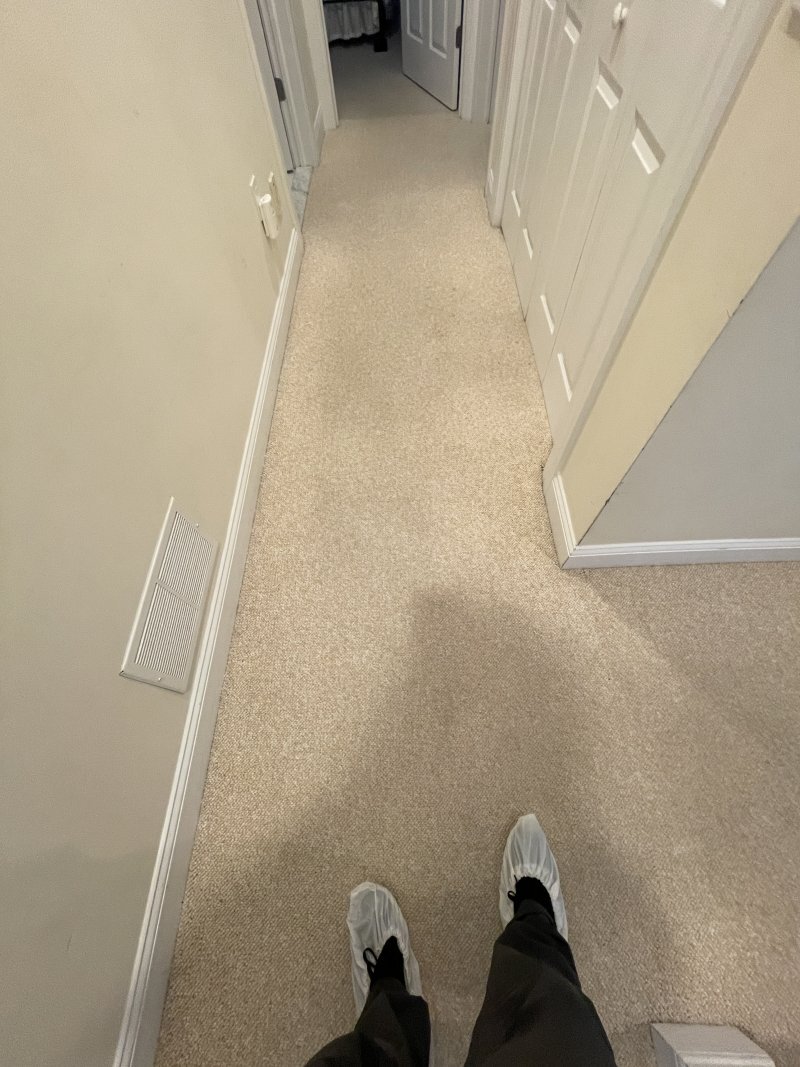 After Odyssey with Pad Cap Pro, agitation pad and cotton pad.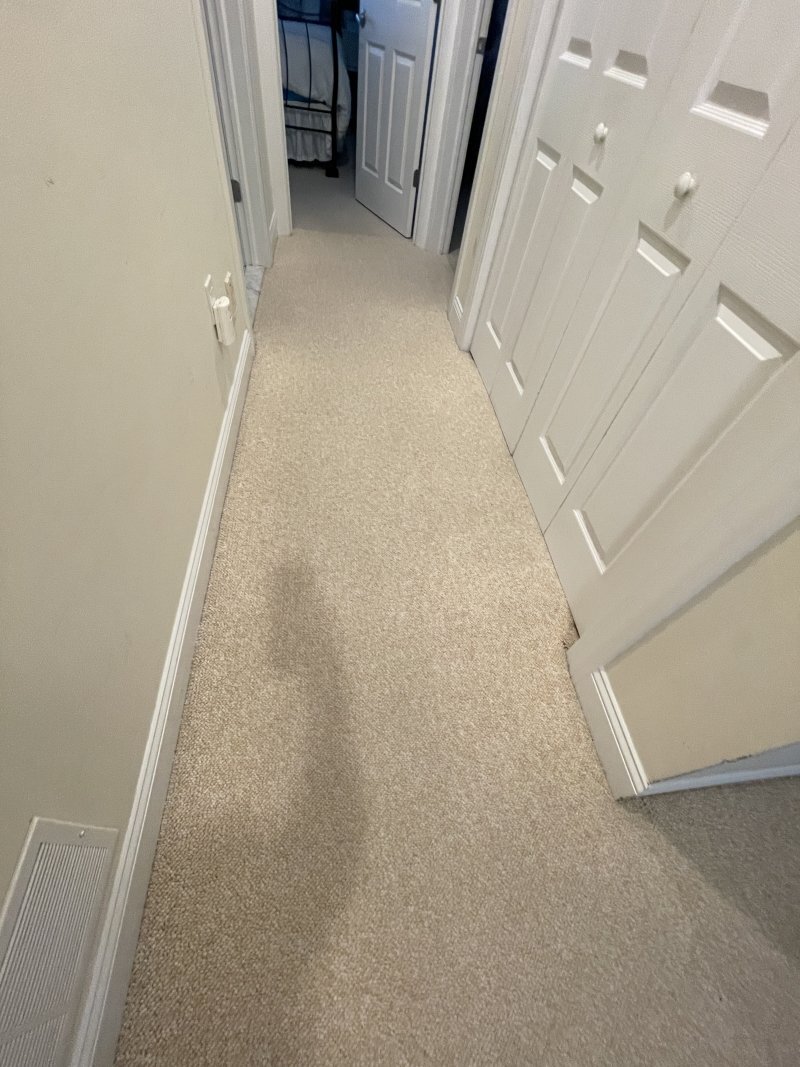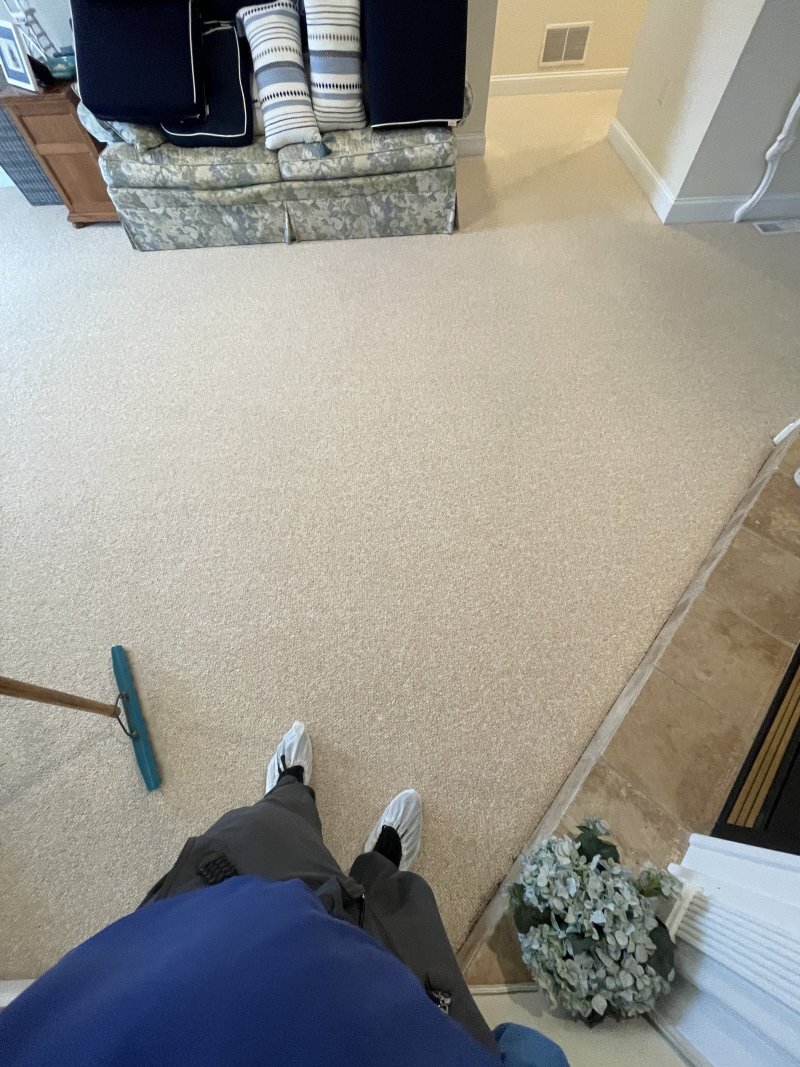 I also let the Pad Cap Pro dwell for 10 minutes as I was putting away my HWE hoses. I made certain not to touch what I padded and mess it up with water, lol. Seriously, she will give me and her friends the feedback of this experience. I feel good about it.
Last edited: