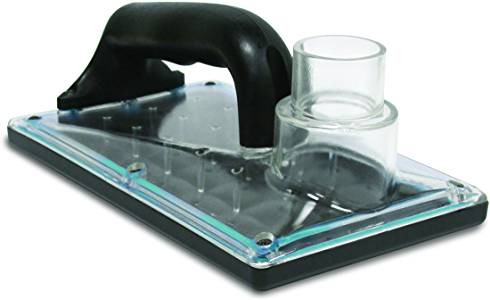 Included in auction:
2 SOS Sub Surface Extraction Tool
Free shipping to lower 48
The SOS Sub Surface Extraction Tool allows for targeted airflow to the pad beneath the carpet surface to extract odors and liquids, such as pet urine. The SOS Tool works in conjunction with our line of Centrum Force cleaning agents to clean and deodorize rugs, carpets and padding.
The SOS Tool uses a process called sub-surface extraction. This process is used by professional carpet cleaners to extract liquids, such as pet urine, that have absorbed beneath the carpet surface.
Product Description
Don't just cover up spots and odors– eliminate them.
Traditional cleaning methods will clean the surface of your carpet, but won't reach the real cause of odors and reappearing spots — your carpet padding. Carpet padding is the true source of odor, and reappearing spots and can only be reached with a sub-surface extraction tool like the SOS Tool or SOS PRO.
What type of wet/dry vacuum can I use with the S.O.S. Tool?
The SOS Sub Surface Extraction Tool has been designed to fit any standard wet/dry vacuum with either 1.25", 1.5", and 2" hoses. If you are a cleaning professional, the SOS Tool can also be used with any truckmount or carpet extractor.
$90+ Retail Value
Starting Bid $60
Minimum Bid Increment $2
Auction Ends Tuesday 01/21 at 9:30 PM EST/ 6:30 PM PST