Here is the schematics of my new building. I'm wanting a Centrumforce wash tub, centrifuge, Tumbler/Polisher, and maybe a Hanta Systems Rug washing machine. Is a wash pit still necessary with a tub? Obviously this will not happen overnight, but I would like to have a plan. The 6 squares in the middle are support beams because of the 12ft drive-thru roll up doors.
Outline of entire building including offices.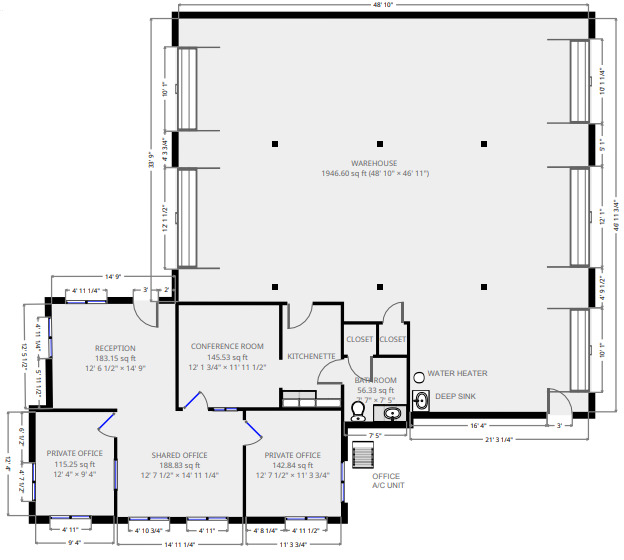 Area of just the shop.