Joined

Oct 6, 2006
Messages

103,533
Location
Stone guy from Cali sent her my way.
At least 20 calls and texts getting 1000 ft of travertine cleaned only, two corners in one shower grout patched and one marble bath floor. She needed everything done by next week and I only had one day open. I made it PERFECTLY clear that I only had time for cleaning, no honing, no polishing.
She agreed as important guests were coming in this Tuesday.
Somehow she loses my number and email after 20 interactions so had to ask stone guy to have me call her to confirm last night...
I told her I work alone so all furniture would need to be carried off the travertine by her family prior to my arrival ( no sliding allowed). First fvcking thing the husband does when I arrive is drags 6 or 7 peices out to deck and scratches the shit out of the ldh. Wife is screaming at him. He and his assistant corner me later asking if I can buff out the scratches. Not without doing the whole floor over three days I reply...
Everything has etching, which I explain as simply as possible and she says she understands yet when I finished the marble she insisted that the flat spots could be razored off.
Two missing grout spots turns into 20.
I fix them all with out arguing. But I draw the line when she asked me to regrout under the toilets.
Explaining travertine holes and why cleaning didn't fill them really tested me, as did cracks in the grout that caused slower drying.. "still looks dirty!"...
And of course NOW she wants everything sealed when over the phone she didn't.
$500 upsell didn't go over well... Lol
Every B grade travertine 16x16 was examined from all four sides and most created questions, abd the answers didn't satisfy
The check for $1950 got the obligatory " I dont make that much in a day" from scratchy.
I'm positive I'm leaving half of this nightmare out of it but I'm exhausted..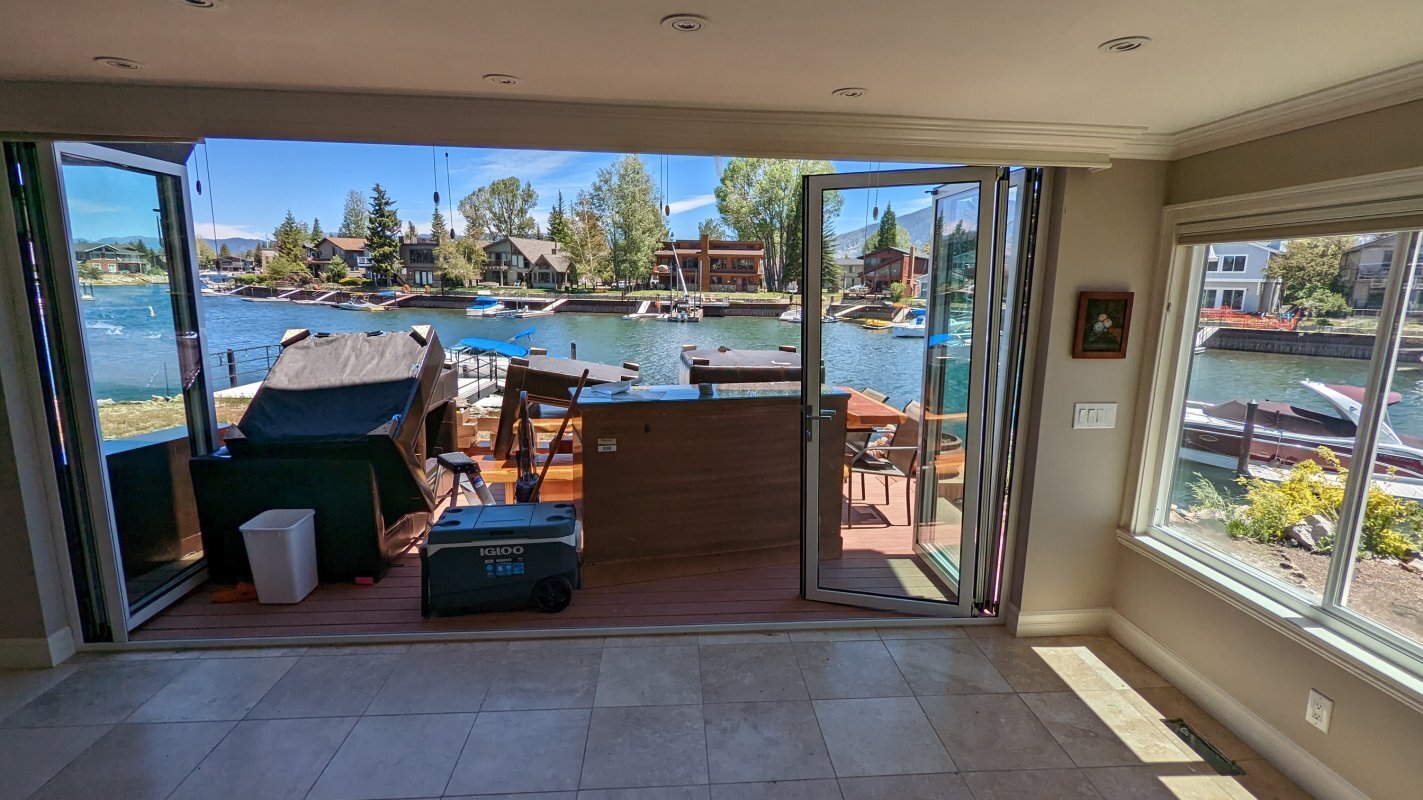 At least the view was nice.
Did I mention that I wasn't allowed to wear shoes on the carpet I had to cross 20 times?
Last edited: