Thank you Steve EST here too and I'm fading fast. I'm in at 6 most mornings.
Do you have a system in place to receive, track & return rugs via UPS so as to make it easier for BDCCers like myself to send you rugs to clean/repair at your plant?
Ken
With that many vehicles on the road, I'm sure you get your share of bumps, dings and crunched vans. How do you handle it?

Are the tech responsible for their truck? :shock:
Who inspects them for damage & how frequent?
I'd also like to thank you for answering questions that I have asked you in the past.
I appreciate the time you have given me,
Thanks
Richard

Mike I actually clean my own carpet~ the guys love seeing me do it and are usually happy that I use their truck. If I had to pick someone it would probably be you so I could get a demo of the biggest, meanest system and see how you push a wand.
Kiss ass!
lol
Yes Jeremy we receive and ship dozens a week from all over the country, mostly Florida and Arizona where our customers have retired. Love to help you out whenever needed and would be happy to send you a price list if you e-mail me directly at
kensnow@originalhagopian.com
Ken, edit that last sentence. There's no brown nose'n on this board!
Ken


I cant thank you enough for being a true sport. You did a great job keeping up we all really appreciate it.



I hope Jim P does not get his feeling hurt by the numbers your session and pulled.


Thanks agian and raise your damn prices!




Love,



Mikey
Well that was the politically correct answer to give Mike, very shrewd.
Thanks for the time you've given here Ken, it was great.
Ken you talked about trying out a glide, you need to clean your own with a glide.

Dry faster or not you'll be amazed at how little fatigue it is compared to a non glided wand.

It will keep your tech's fresh and ready for that additional job you may throw at them.

Our guys love them, I love they are not too tired to handle the occasional water loss that pops up at the end of the day! :wink:

Richard
Yes Richard we do- and thanks for checking in to the interview. Every truck is inspected weekly thoroughly and also signed off on each morning (for cleanliness). Our guys are not responsible in a financial sense, but we do not tolerate abuse. We have 3 full time mechanic/maintenance people who do all the repairs and body work. We also have a paint booth and do all our painting in house.
I am a puller, not a pusher....
Ken, knowing your love of song & stage.... Who is your favorite song writer? My $ is on David Hasselhoff.
Thank you for having me Mike, and Richard I think you are right I need to try the glide as well as have my managers try it.
What is your market share--

Over 15%?

Thanks--WISE
Be nice Jeremy, or I'll send my alter ego with the Harley garb after you

I actually love to sing sad sappy love songs~ Josh Groban, Simon & Garfunkel, Kenny Rogers etc.. Just finished my concert series for the year and only 3 more solo gigs booked 1 this Sunday and 2 xmas eve.
Ken, thanks for being here tonight. Personally I appreciate it. Hopefully I'll be successful enough to be "on the hot seat" one day too. The advice & time spent "rubbing elbows" with some of the gurus of the industry is paying dividends, so thanks for spending a little time here. I can't thank you enough for your openness & candor. Have a great night.
Thanks again for your time, you certainly draw a crowd!
Richard
Don't really know market share, but I would say 10-15% is realistic.

That Kiwi
Joined

Oct 7, 2006
Messages

2,425
Location
Credits
Hey Ken, just got in.

5pm THursday here so had to finish my day first. Still got a comm do you so can't hang around. Thanks for this and I'll catch up with the rest when I get in later.

Do you have 'simple' proceedures manuals in the vehicles? Something like a double sided and laminated card dealing with the main areas of expertise they are likely to encounter?

Or just full manuals in the office?

Do they get their own copy?

Cheers, John
Thanks Ken...
I/we appreciate your time and insights.
As for me...sleepy time and when I wake up
off to VEGAS BABY!!!
WISE
Thank you all, I am going to call it a night. got a 20 minute drive home and then get up and do it all over in 6 hours.

Good night
Ken
Beer at the office??? :shock:
John M.--
Here is something we use. Hope it is helpful to ya
WISE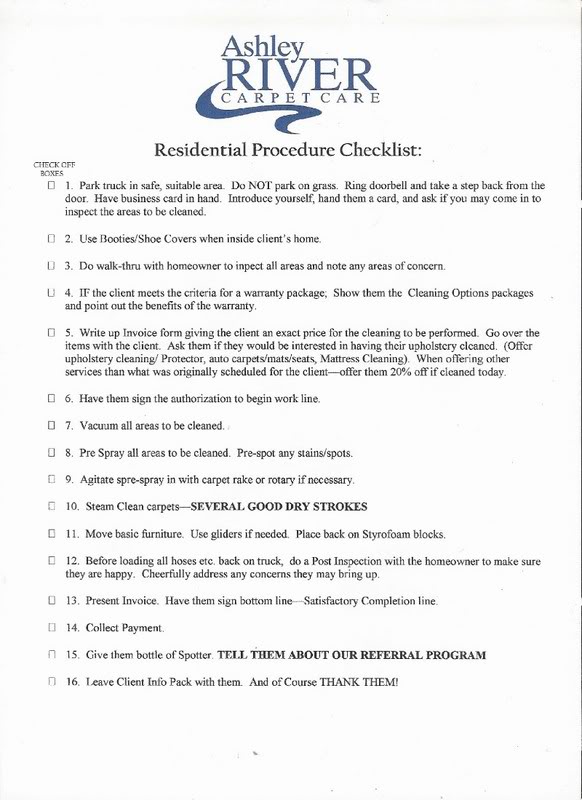 Very nice Wise! Thank you for posting that. I was just getting ready to work on some systems that looks really easy for a tech to follow.
Bump!


Some good reading here for you new folks.

@
Joined

Feb 19, 2007
Messages

28,080
Location
Credits

Moderator
Joined

Sep 15, 2007
Messages

35,828
Location
Credits
jus so ya all know......
Ken IS the real deal............
this is my favorite of his Utubes.........

http://www.youtube.com/watch?v=lI2qN1TmAmo&feature=related
Last edited: